Glass Packaging Market Overview, Trends & International Forecast to 2019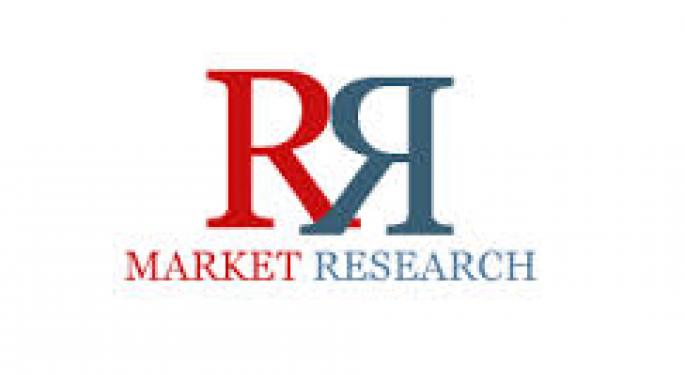 The global glass packaging market is expected to grow at a CAGR of 3.9% from 2014 to 2019 to reach a value of $59,814.3 million by 2019. Glass packaging used for alcoholic beverage segment is growing at a CAGR of 3.9% in terms of value and constitutes a significant part of the overall glass packaging market. The pharmaceutical segment, is the second largest application area for glass packaging, and is expected to grow at a CAGR of 4.2% by 2019.
Partnerships and expansions for glass packaging in the recent past indicate that the industry is on its way to expand globally and leading glass packaging suppliers are strengthening their presence in emerging markets such as India and Eastern Europe. All these factors, along with the growing alcoholic beverage and pharmaceutical industry, will continue to drive the demand for glass packaging.
Complete report available at http://www.rnrmarketresearch.com/glass-packaging-market-by-applications-alcoholic-beverage-packaging-non-alcoholic-beverage-packaging-food-packaging-pharmaceutical-and-personal-care-packaging-and-by-geography-north-america-eur-market-report.html .
Glass is made from all-natural sustainable raw materials. Owing to its greater resistance to abrasion, resistance to chemicals and its recyclable nature it is widely used for packaging food, alcoholic, and pharmaceutical products. The demand for glass packaging in pharmaceutical industry is attributed toits nature of being chemically inert, impermeable, strength and rigidity. Glass packaging is primarily utilized for alcoholic beverages all over the world but its demand is increasing in pharmaceutical sector followed by personal care segment.
Alcoholic beverage packaging will continue to have the largest share of the world market for glass packaging and will drive glass packaging consumption on a global scale. The developing regions of Eastern Europe and Asia-Pacific will experience the largest growth in this application. Glass packaging consumption for pharmaceutical packaging will grow primarily in North America and Europe due to introduction of new therapies.
The report analyzes the global glass packaging market trends and forecasts till 2019. The market size estimations have been provided in terms of market volume (KT) and value ($Million). The report also identifies prominent players and provides analysis for each player in terms of company overview, financials, products and services offered recent developments, and company strategy.
Purchase a copy of this report @ http://www.rnrmarketresearch.com/contacts/purchase?rname=218987. (This is a premium research report priced at US$ 4650 for single user PDF license).
Table of Contents for "Glass Packaging Market by Applications (Alcoholic Beverage Packaging, Non-Alcoholic Beverage Packaging, Food Packaging, Pharmaceutical and Personal Care Packaging) and by Geography (North America, Europe, Asia-Pacific and Rest of the World) – Global Trends & Forecast to 2019" research report includes:
1 Introduction
1.1 Objectives Of The Study
1.2 Markets Covered
1.3 Stake Holders
2 Research Methodology
2.1 Market Size Estimation
2.2 Market Crackdown & Data Triangulation
2.3 Market Share Estimation
2.3.1 Assumptions
3 Executive Summary
4 Premium Insights
4.1 Attractive Opportunities In The Glass Packaging Market
4.2 Glass Packaging Market: Top Three Application Segments
4.3 Glass Packaging Market In Asia-Pacific
4.4 Glass Packaging Market Attractiveness
4.5 Glass Packaging Market: Top Three Application Segments
4.6 Glass Packaging Market: Developed Vs Developing Nations
4.7 Glass Packaging Market
4.8 Life Cycle Analysis, By
5 Market Overview
5.1 Introduction
5.2 Evolution
5.3 Market Segmentation
5.4 Market Dynamics
6 Industry Trends
6.1 Introduction
6.2 Value Chain Analysis
6.3 Raw Material Analysis
6.4 Glass Packaging Prices, By Region
6.5 Porter's Five Forces Analysis
7 Global Glass Packaging Market, By Application
7.1 Introduction
7.2 Beverage Glass Packaging Market
7.3 Pharmaceutical Packaging
7.4 Food Packaging Market
7.5 Personal Care Market
7.6 Others
8 Regional Analysis
8.1 Introduction
8.2 North America
8.2.1 U.S.
8.2.2 Canada
8.2.3 Mexico
8.3 Europe
8.3.1 Germany
8.3.2 France
8.3.3 Italy
8.3.4 U.K.
8.3.5 Eastern Europe
8.3.6 Other Europe
8.4 Asia-Pacific
8.4.1 China
8.4.2 India
8.4.3 Japan
8.4.4 South Korea
8.4.5 Rest Of Asia-Pacific
8.5 Row
8.5.1 Brazil
8.5.2 The Middle-East
8.5.3 Africa
9 Competitive Landscape
9.1 Overview
9.2 Contracts And Agreements: The Most Popular Growth Strategy
9.3 Maximum Developments In 2013
9.4 Amcor Limited, Owens-Illinois, And Hindusthan National Glass: The Most Active Participants
9.5 Competitive Situation And Trends
10 Company Profiles
10.1 Amcor Limited
10.2 Owens-Illinois, Inc.
10.3 Saint Gobain S.A.
10.4 Vitro Packaging, Llc.
10.5 Hindusthan National Glass & Industries Limited
10.6 Gerresheimer Ag
10.7 Bormioli Rocco Spa
10.8 Ardagh Packaging Holdings Limited
10.9 Vetropack Holding Ag
10.10 Vidrala S.A.
11 Appendix
11.1 Discussion Guide
11.2 Available Customizations
11.3 Related Reports
Inquire for discount @ http://www.rnrmarketresearch.com/contacts/discount?rname=218987 . (Original Price US $4650 for single user)
About Us:
RnR Market Research library offers syndicated reports by market research publishers from across the globe. We help you find the most relevant business intelligence from ready-to-buy syndicated market research studies. Not limited to industry reports covering telecommunication, healthcare, pharmaceutical, financial services, energy, technology, real estate, logistics, F&B , media and more, RnR Market Research also offers company data, country profiles, trends, information and analysis on the sector of your interest.
The preceding article is from one of our external contributors. It does not represent the opinion of Benzinga and has not been edited.
View Comments and Join the Discussion!