Global Smart Highway Market Forecast by Display & Technology to 2019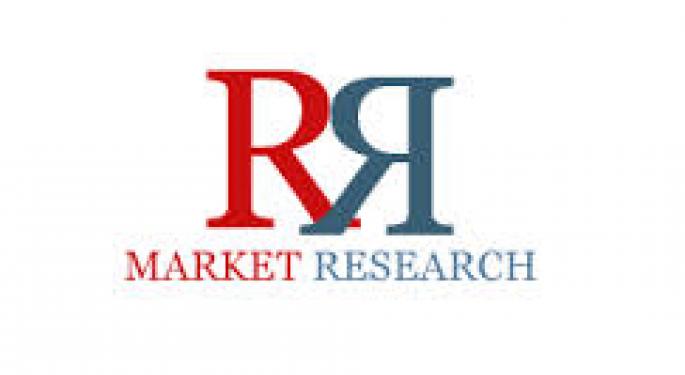 Smart highways market to grow from $12,564.4 million in 2014 to $27,992.0 million by 2019, at an estimated Compound Annual Growth Rate (CAGR) of 17.4% from 2014 to 2019. Asia-Pacific is the growing market for smart highways market, on the other hand Middle East and Africa is emerging as the next biggest market.
Smart highway market report provides a detailed analysis of the markets for all the technology such as intelligent transport management system, intelligent traffic management system, communication system and monitoring system; and services: consultancy, managed services, and maintenance and operation services. It includes detailed analysis of smart highways displays such as variable message signs, digital signage, and others; deployments such as on-premise and on-cloud; as well as geographical split across the globe such as North America, Europe, Asia Pacific, Middle East and Africa, and Latin America. The report's strategic section sketches the competitive scenario in the smart highway market. The notable market players in this domain include Alcatel Lucent, Siemens AG, Indra, Kapsch AG, LG CNS and Xerox Corporation.
Complete report available at http://www.rnrmarketresearch.com/smart-highway-market-by-technology-intelligent-transportation-management-intelligent-traffic-management-communication-monitoring-and-by-display-variable-message-signs-digital-signage-global-market-report.html .
Smart highways have become the latest revolution in the transportation industry. This is due to the fact that unlike before the need of safe, reliable, congestion free, less travel time consuming and pollution free have gained prime importance. To fill the gap of inconvenience caused to the commuters, transport management companies have introduced many innovative technologies such as Electronic Toll Collection (ETC), Lane departure warning System (LDW), Variable Message Signs, and many more. Thus, the successful used case of all these technologies and solutions is gaining popularity in the highway market. However the major challenges faced by this market are inaccurate driver's information, inappropriate traffic flow due to the poor highway communication infrastructure. Other than this, lack of technical knowledge and training about the smart highway products is also hindering the growth of this market.
Highways are one of the important elements connecting the trade of inter-country industries. As the demand to travel for business, leisure and to find employment is increasing, transport infrastructure needs to meet demands of today and of future generations. Hence, the companies are coming up with technology and solutions to renovate highway networks, plan new highway projects, offer added capacity and utilize the optimum use of current infrastructure.
Purchase a copy of this report @ http://www.rnrmarketresearch.com/contacts/purchase?rname=218979. (This is a premium research report priced at US$ 4650 for single user PDF license).
Table of Contents for "Smart Highway Market by Technology (Intelligent Transportation Management, Intelligent Traffic Management, Communication, Monitoring), and by Display (Variable Message Signs, Digital Signage) – Global Forecast to 2019" research report includes:
1 Introduction
1.1 Objectives Of The Study
1.2 Report Description
1.3 Markets Covered
1.4 Stakeholders
1.5 Market Scope
2 Research Methodology
2.1 Market Size Estimation
2.2 Market Crackdown & Data Triangulation
3 Executive Summary
4 Premium Insights
4.1 Attractive Market Opportunities In Smart Highways
4.2 Asia-Pacific Command Over Two-Fifth Of The Market Share
4.3 Smart Highways Market: Five Regions
4.4 Life Cycle Analysis, By Region
5 Market Overview
5.1 Market Definition
5.2 Market Evolution
5.3 Market Segmentation
5.4 Market Dynamics
6 Industry Trends
6.1 Introduction
6.2 Value Chain Analysis
6.3 Porter's Five Forces Analysis
6.4 Strategic Benchmarking
7 Mart Highways Market, By Technology
7.1 Introduction
7.2 Intelligent Transportation Management System
7.3 Intelligent Traffic Management System
7.4 Communication System
7.5 Monitoring System
8 Smart Highways, By Display
8.1 Introduction
8.2 Variable Message Signs
8.3 Digital Singage
8.4 Others
9 Smart Highways, By Deployment
9.1 Introduction
9.2 On Premise
9.3 On Cloud
10 Smart Highways Market, By Service
10.1 Introduction
10.2 Managed Service
10.3 Maintenance And Operation Service
10.4 Consultancy Service
11 Smart Highways Market, By Regions
11.1 Introduction
11.2 Europe
11.3 Asia-Pacific
11.4 Middle East And Africa
11.5 Latin America
12 Competitive Landscape
12.1 Overview
12.2 Competitive Situation & Trends
13 Company Profiles
13.1 Introduction
13.2 Alcatel-Lucent
13.3 Indra
13.4 Cisco Systems, Inc.
13.5 Schneider Electric
13.6 Siemens Ag
13.7 Kapsch Ag
13.8 International Busness Machine (Ibm)
13.9 Xerox Corporation
13.10 Huawei Technologies Co., Ltd.
13.11 Lg Cns
13.12 Discussion Guide
Inquire for discount @ http://www.rnrmarketresearch.com/contacts/discount?rname=218979 . (Original Price US $4650 for single user)
About Us:
RnR Market Research library offers syndicated reports by market research publishers from across the globe. We help you find the most relevant business intelligence from ready-to-buy syndicated market research studies. Not limited to industry reports covering telecommunication, healthcare, pharmaceutical, financial services, energy, technology, real estate, logistics, F&B , media and more, RnR Market Research also offers company data, country profiles, trends, information and analysis on the sector of your interest.
The preceding article is from one of our external contributors. It does not represent the opinion of Benzinga and has not been edited.
View Comments and Join the Discussion!