2020 Flight Management System Market Worldwide Forecast with Key Drivers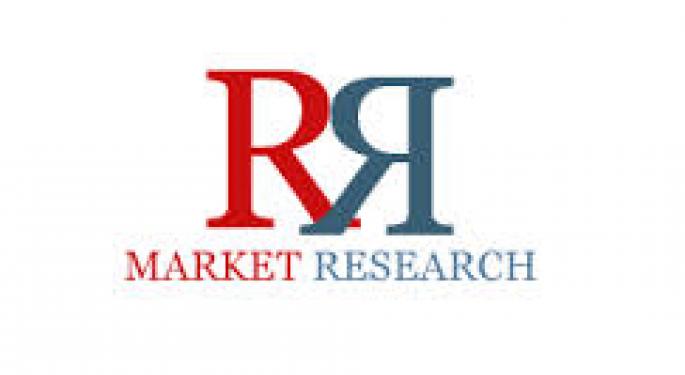 The global flight management system market is estimated to be $601.36 million in 2014 and is expected to register a CAGR of 7.19% to reach $912.20 million by 2020.
The report provides a market analysis of the global flight management system market over the next five years. It contains an analysis of drivers, challenges, restraints, and burning issues that impact the industry. It also discusses the industrial value chain, Porters five forces model, and technology trends that currently prevail in the global flight management system market.
It tracks, analyses, and lays out the market size of major aviation spenders in each region and provides the market share by cockpit architecture. It also analyses the flight management system market share by hardware equipment used to assist the operation of flight management systems.
The report provides information of the leading competitors in the global flight management system market; it also provides details on their financial positions, key products, their unique selling points, and key developments. This research report categorizes the global market on the basis of cockpit architecture, hardware, maintenance, regions, and by countries, along with forecasting revenues, market share, and analyzing trends in each of the sub sectors.
Complete report available at http://www.rnrmarketresearch.com/flight-management-system-market-by-cockpit-architecture-vla-wb-nb-and-rta-hardware-fmc-cdu-and-vdu-maintenance-line-fit-and-retrofit-by-geography-north-america-asia-pacific-the-middl-market-report.html .
All the percentage shares were determined using secondary sources and verified through primary sources. All the possible parameters that affect the markets covered in this research study have been viewed in extensive detail, verified through primary research, and analysed to procure the final quantitative and qualitative data.
The percentage splits of the segments categorized under the global flight management system market were used to arrive at the market sizes of each of the individual segments of the end-user verticals. The global flight management system market has been classified by cockpit architecture, hardware, and geography. Thus, data was triangulated among four major categories based on their market sizes by aircraft types, hardware, geography, and company revenue.
In 2013, 1609 commercial aircraft were delivered across the globe and about 1,717 deliveries are expected in 2014. The Boeing Company has forecasted about 36,770 new aircraft deliveries of commercial aircraft by 2033. These increasing deliveries will directly fuel the market growth of the FMS market as it is used in every aircraft. The increasing passenger traffic in the developing countries is responsible for the growing demand of new commercial aircraft in these countries.
The development of new and advanced flight management systems has meant that almost every aircraft can now be modified to improve its operational efficiency for better flight operations. In challenging economic times, airlines are constantly looking at ways in which they can add the value and extend the life span of their aircraft. Up gradation of aircraft with efficient flight management systems provide it with the ability to fly more fuel efficiently, such as using RNP (Required Navigation Performance), continuous descent, can translate into measurable fuel, and time savings for airlines, along with reduced pilot workload and enhanced safety.
Purchase a copy of this report @ http://www.rnrmarketresearch.com/contacts/purchase?rname=218976. (This is a premium research report priced at US$ 4650 for single user PDF license).
Table of Contents for "Flight Management System Market by Cockpit Architecture (VLA, WB, NB, and RTA), Hardware (FMC, CDU, and VDU), Maintenance (Line-fit and Retrofit) & by Geography (North America, Asia-Pacific, the Middle East, and Europe) – Forecast Analysis to 2014 – 2020" research report includes:
1 Introduction
1.1 Objectives of the Study
1.2 Report Description
1.3 Markets Covered
1.4 Stakeholders
1.5 Market Scope
2 Research Methodology
2.1 Description of FMS Demand Model
2.2 Market Size Estimation
2.3 Market Crackdown &Data Triangulation
2.4 Market Share Estimation
3 Executive Summary
4 Premium Insights
4.1 Attractive Market Oppurtinities in Flight Management Systems Market, 2014-2020
4.2 Flight Management System- Hardware Types
4.3 Flight Management System Market in Apac
4.4 Flight Management System Market is Growing the Most in Apac Region – 2014 to 2020
4.5 Flight Management System: Hardware (2014)
4.6 Flight Management System Market: Emerging V/S Matured Nations (2014-2020)
4.7 Flight Management System: Line Fit and Retro Fit(2014-2020)
4.8 Life Cycle Analysis, By Geography, By 2020
5 Market Overview
5.1 Introduction
5.2 Market Segmentation
5.3 Market Dynamics
6 Industry Trends
6.1 Introduction
6.2 Value Chain Analysis
6.3 Supply Chain Analysis
6.3.1 Key Influencers
6.4 Industry Trends
6.5 Porter's Five forces Analysis
6.6 Strategic Benchmarking
7 Flight Management Systems Market, By Hardware
7.1 Introduction
7.2 Flight Management Systems on the Basis of Flight Management Computers (FMC) Market
7.3 Flight Management Systems on the Basis of Visual Display Unit (VDU) Market
7.4 Flight Management Systems on the Basis of Control Display Unit (CDU) Market
8 Flight Management Systems Market, By Cockpit Architecture, By Maintenance
8.1 Introduction
8.2 FMS By Cockpit Architecture
8.3 FMS By Maintenance
9 Geographical Analysis
9.1 Introduction
9.2 North America
9.2.1 U.S.
9.2.2 Canada
9.3 Europe
9.3.1 U.K.
9.3.2 France
9.3.3 Germany
9.3.4 Russia
9.4 Asia Pacific (APAC)
9.4.1 Japan
9.4.2 India
9.4.3 China
9.4.4 Singapore
9.5 Themiddle East
9.5.1 Qatar
9.5.2 UAE
9.6 Rest of the World (ROW)
9.6.1 Latin America
9.6.1.1 Brazil
9.6.1 Africa
9.7 FMS Demand & Supply Analysis, By Country
10 Competitive Landscape
10.1 Overview
10.2 Market Share Analysis, Flight Management Systems Market
10.3 Competetive Situation and Trends
11 Company Profiles
11.1 Introduction
11.2 Honeywell International Inc.
11.3 Thales Group
11.4 General Electric
11.5 Esterline Technologies Corporation
11.6 Rockwell Collins
11.7 Universal Avionics
11.8 Jeppesen Inc.
11.9 Garmin Ltd.
11.10 Lufthansa Systems
11.11 Navtech
12 Appendix
12.1 Discussion Guide
12.2 Related Reports
Inquire for discount @ http://www.rnrmarketresearch.com/contacts/discount?rname=218976 . (Original Price US $4650 for single user)
About Us:
RnR Market Research library offers syndicated reports by market research publishers from across the globe. We help you find the most relevant business intelligence from ready-to-buy syndicated market research studies. Not limited to industry reports covering telecommunication, healthcare, pharmaceutical, financial services, energy, technology, real estate, logistics, F&B , media and more, RnR Market Research also offers company data, country profiles, trends, information and analysis on the sector of your interest.
The preceding article is from one of our external contributors. It does not represent the opinion of Benzinga and has not been edited.
View Comments and Join the Discussion!