IoNT : Internet of Nano Things Market to Grow at a CAGR of 22.81% to 2020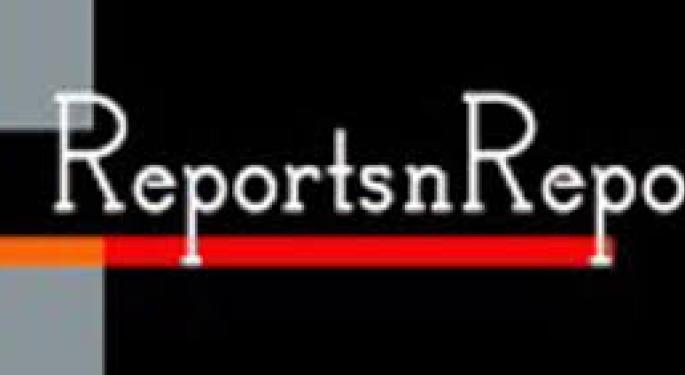 The interconnectivity of nanoscale devices with deployed Internet networks has become the centre of all business activities; this is described as Internet of Nano Things (IoNT). It is the essence of smart connectivity of devices implemented for communication. It will help in seamless transfer of data among the devices with the help of a given spectrum. The internetwork of devices will change over time, depending upon the technological penetration and acceptance among the end users. This vision and model has been evolving greatly with regard to the number and types of things being connected and the technologies for collecting, processing, and sharing.
The objects can interact anywhere, anytime, can interoperate and collaborate heterogeneous range of entities dynamically. As a result, every element in the value chain needs to undergo a revolutionary change and optimize its operations. The factors which are driving the IoNT market rely on government support and the need for enhancing connectivity and are proving to be beneficial for the market leaders and the industry.
Browse complete report at http://www.reportsnreports.com/reports/296762-internet-of-nano-things-market-by-communication-type-short-long-distance-communication-by-nano-components-devices-cameras-phones-scalar-sensors-processors-memory-cards-power-systems-antennas-transceivers-worldwide-forecast-analysis-2016-2020-.html.
The IoNT market is segmented based on regions, such as North America (NA), Latin America (LA), Europe, Asia-Pacific (APAC), and Middle East and Africa (MEA). The IoNT market forecast is provided for each region from 2016 to 2020. The IoNT market report profiles leading companies such as Alcatel-Lucent S.A. (France), IBM Corporation (U.S.), Cisco Systems, Inc. (U.S.), Intel Corporation (U.S.), Qualcomm Incorporated (U.S.), Schneider Electric (France), Siemens AG (Germany), Juniper Networks (U.S.), SAP S.E. (Germany), and Gemalto (Netherlands). It is further segmented into communication types, devices components, and verticals and forecasts the revenue for the various submarkets.
Purchase a copy of this research report priced at US$ 4650 for single user PDF license at http://www.reportsnreports.com/Purchase.aspx?name=296762 .
List of Figures
Figure 1 Research Methodology
Figure 2 Market Size Estimation Methodology: Bottom-Up Approach
Figure 3 Market Size Estimation Methodology: Top-Down Approach
Figure 4 Break Down of Primary Interviews: By Company Type, Designation, & Region
Figure 5 IONT Market Snapshot, (2016–2020)
Figure 6 IONT Market, 2016–2020 ($Million, Y-O-Y %)
Figure 7 Attractive Market Opportunities in IONT
Figure 8 IONT Market: Top Three Communication Types
Figure 9 IONT Market
Figure 10 Global IONT Market, By Component & Device
Figure 11 Lifecycle Analysis, By Region
Figure 12 IONT: Evolution
Figure 13 IONT: Market Segmentation
Figure 14 IONT: Eco-System
Figure 15 IONT: Connected Devices to Drive the Growth in the Market
Figure 16 Porter's Five Analysis, Global IONT Market (2016–2020)
Figure 17 Global IONT Market, By Communication Type, 2016–2020 (Y-O-Y %)
Figure 18 Basic Structure of Femtocell
Figure 19 Global IONT Market, By Device & Component, 2016–2020 (Y-O-Y %)
Figure 20 Global IONT Market, By Vertical Applications, 2016–2020 (Y-O-Y %)
Figure 21 Regional Snapshot
Figure 22 Global IONT Market, By Region, 2016–2020 (Y-O-Y %)
Figure 23 Companies Adopted Partnerships & Collaborations As the Key Growth Strategy
Figure 24 Global IONT Market Share, By Key Player, 2014
Figure 25 Global IONT Market, By Vertical Applications, 2016–2020 (Y-O-Y %)
Figure 26 Regional Revenue Mix of Top 5 Market Players
Figure 27 Alcatel-Lucent: Business Overview
Figure 28 SWOT Analysis
Figure 29 CISCO Systems, Inc.: Business Overview
Figure 30 SWOT Analysis
Figure 31 Gemalto N.V.: Business Overview
Figure 32 Huawei Technologies Co. Ltd.: Business Overview
Figure 33 International Business Machines Corporation: Business Overview
Figure 34 SWOT Analysis
Figure 35 Intel Corporation: Business Overview
Figure 36 Juniper Networks: Business Overview
Figure 37 SWOT Analysis
Figure 38 SAP SE: Business Overview
Figure 39 Siemens AG: Business Overview
Figure 40 Qualcomm Incorporated: Business Overview
Figure 41 SWOT Analysis
About Us:
ReportsnReports.com provides market research reports to industries, individuals and organizations with an objective of helping them in their decision making process. Our library of 400,000+ industry & country research reports covers 5000+ micro markets. This comprehensive collection of market research reports include market share analysis, industry analysis, information on products, countries, market size, trends, business research details and much more. Our research specialists & industry experts, through our market research offerings, ensure we deliver on all your business & industry research requirements - first time and every time!
The following article is from one of our external contributors. It does not represent the opinion of Benzinga and has not been edited.
View Comments and Join the Discussion!