New marketing and sales strategies propelling the growth of the food retailor market in developing economies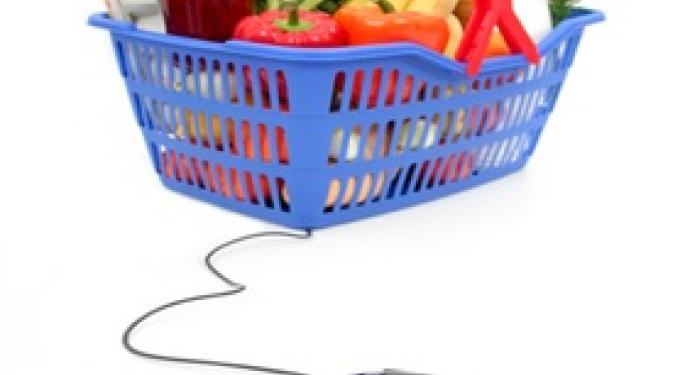 Providing the global players with a perfect piece of analysed data in the global food and grocery retailing market, Reports and Intelligence adds a report titled, "Global Food and Grocery Retailing, 2013-2018: Market Dynamics, Retail Trends and Competitive Landscape."
As per the report, the global food and grocery retailing market is expected to reach US $11 trillion with China alone contributing about 32% of the global market revenue, during the forecast period(2013-2018).
Browse full report at: Global Food and Grocery Retailing Market 2013-2018
The report provides deep insights on the global market in terms of products, market trends, factors influencing the growth, marketing strategies and competitive market scenario. The report is categorized into food, drinks, tobacco and household products. The competitive scenario in the global market is the biggest challenge for the retailors. As the developing economies are adapting the modern retailing formats, the competitive edge is expected to increase among the retailers globally As the developing economies are undergoing the technological advancements and adapting new marketing & sales strategies, the market for online retailers is expected to grow at a substantial rate in the coming years. The report provides a comprehensive study on the world's fastest growing retailing channels and markets. The report covers 50 largest retail markets across the globe, which includes 12 countries in Asia-Pacific, 24 countries in Europe, 9 countries in America and 5 in Middle East and Africa.
The geographical segment in the report covers America, Europe, Asia-Pacific, Middle-East and Africa regions.
Also get the more report on consumer goods at: http://www.reportsandintelligence.com/consumer-goods-market-report
Table of Contents:
1. Global analysis of Food and Grocery Retail market
2. Executive Summary
3. Global Analysis
4. Americas
5. Europe
6. Asia Pacific
7. Middle East and Africa (MEA)
8. Appendix
About Us:
Reports and Intelligence is an online library for research reports in numerous sectors and their verticals. This is the one stop destination for well researched reports with exact market analysis.
We have a well-known clientele lists who are master in preparing research reports. We make sure that all our clients adopt a rational and scientific approach in order to sell their reports on our webs tie. Thus, every report that we sell are well studied and based on accurate facts and figures.
Contact Us:
Cathy Viber,
5933 NE Win Sivers Drive,
#205, Portland, OR 97220
United States
Direct: +1 (617) 674-4143
Toll Free: +1 (855) 711-1555
Fax: +1 (855) 550-5975
Email: sales@reportsandintelligence.com
The preceding article is from one of our external contributors. It does not represent the opinion of Benzinga and has not been edited.
View Comments and Join the Discussion!