2018 Construction Market Growth and Overview in Germany Research Report Share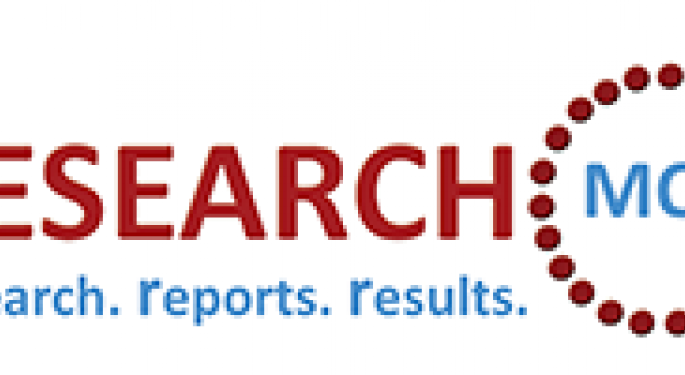 Most up-to-date research on "Construction in Germany - Key Trends and Opportunities to 2018" to its huge collection of research reports.
Synopsis
This report provides detailed market analysis, information and insights into the German construction industry, including:

The German construction industry's growth prospects by market, project type and type of construction activity
Analysis of equipment, material and service costs across each project type in Germany
Critical insight into the impact of industry trends and issues, and the risks and opportunities they present to participants in the German construction industry
Profiles of the leading operators in German construction industry.
Data highlights of the largest construction projects in Germany
Browse Detail Report With TOC @ http://www.researchmoz.us/construction-in-germany-key-trends-and-opportunities-to-2018-report.html
Executive summary
The German construction industry recorded a nominal CAGR of 4.22% during the review period (2009−2013). This was supported by investments in the country's infrastructure, commercial and residential construction projects. The nation's construction outlook is favorable due to the government's focus on infrastructure and residential construction. According to the Federal Statistical Office (Destatis), the seasonally and calendar adjusted average volume index of orders received in the construction industry increased by 1.6%, from 108.7 in the first-half of 2013 to 110.5 during the first-half of 2014. Strong economic conditions, a favorable labor market and a positive tourism image will fuel investments in the retail and tourism sectors. The industry's output is expected to record a compound annual growth rate (CAGR) of 4.31% in nominal prices over the forecast period (2014−2018).
Scope
This report provides a comprehensive analysis of the construction industry in Germany. It provides:

Historical (2009-2013) and forecast (2014-2018) valuations of the construction industry in Germany using construction output and value-add methods
Segmentation by sector (commercial, industrial, infrastructure, institutional and residential) and by project type
Breakdown of values within each project type, by type of activity (new construction, repair and maintenance, refurbishment and demolition) and by type of cost (materials, equipment and services)
Analysis of key construction industry issues, including regulation, cost management, funding and pricing
Detailed profiles of the leading construction companies in Germany
Reasons to buy

Identify and evaluate market opportunities using Timetric's standardized valuation and forecasting methodologies
Assess market growth potential at a micro-level with over 600 time-series data forecasts
Understand the latest industry and market trends
Formulate and validate business strategies using Timetric's critical and actionable insight
Assess business risks, including cost, regulatory and competitive pressures
Evaluate competitive risk and success factors
Browse Reports in Construction @ http://www.researchmoz.us/construction-market-reports-119.html
Key highlights

Germany's total construction value add was EUR115.8 billion (US$153.5 billion) in 2013, representative of a review-period CAGR of 4.51%. The value add is anticipated to reach EUR139.9 billion (US$197.1 billion) in 2018, and record a forecast-period CAGR of 3.87%, driven by increases in residential and infrastructure construction activities. Factors such as low interest rates, a relatively strong economic performance compared with other European countries, and rising employment rates will increase the demand for construction. According to Destatis, the total number of dwelling permits increased from 124,876 in the first-half of 2013 to 136,843 in the first-half of 2014, whereas building construction permits increased from 102,157 to 103,088 during the same period. Therefore, the outlook for construction industry is assessed as moderate over the forecast period.
Germany is one of the most popular tourist destinations in the world. According to the United Nations World Tourism Organization (UNWTO), the country is among the 10 leading tourist destinations in the world in terms of international tourist arrivals and international receipts in 2013. According to Destatis, the number of tourist arrivals increased from 152,738 in 2012 to 155,191 in 2013, while overnight stays increased from 407,260 in 2012 to 411,779 in 2013. Compared with 2012, the number of overnight stays by domestic tourists remained unchanged, at 339.9 million, while the number of overnight stays by international tourists registered an increase of 5.0%, to reach 71.9 million in 2013. The country's positive tourism image and its strong economy offer potential for development in the travel and tourism sector, which is likely to support growth in the leisure and hospitality category over the forecast period.
According to the German chemical industry association Verband der Chemischen Industrie (VCI), chemical production grew by 1.5% in 2013 and total sales increased by 0.5%, from EUR187.1 billion (US$240.5 billion) in 2012 to EUR188.0 billion (US$249.2 billion) in 2013. Exports rose by 2.0%, from EUR161.8 billion (US$208.0 billion) in 2012 to EUR165.0 billion (US$218.7 billion) in 2013. However, the geopolitical crisis in Ukraine and sanctions against Russia impacted demand, and VCI reduced its previously forecast growth. VCI expects the production to increase by 1.5% and sales by 1.0%, to reach EUR192.5 billion (US$252.7 billion) in 2014. As the demand in the chemical industry depends upon the recovery in the global economy, the growth of the chemical plants category is likely to be moderate over the forecast period.
Under the federal transport infrastructure plan (FTIPs) which are usually implemented for 10 to 15 years, the Federal Ministry of Transport and Digital Infrastructure concentrates on the development and upgrade of federal transport infrastructure. FTIP 2003 is the present framework program, which includes the investment for improving existing and developing new federal transport infrastructure until 2015. The new FTIP will be presented in 2015 and will include a new approach for prioritizing transport infrastructure investment. Moreover, under the framework investment plan (IRP) implemented for 2011–2015, a total of EUR41.0 billion (US$56.9 billion) will be allocated for the new construction and upgrade of road, rail and waterways. Efforts to improve transportation infrastructure will spur the growth of the infrastructure construction market over the forecast period.
In 2014, the government approved a draft budget for 2014 and the coalition agreement for the period 2014–2018. Under the approved coalition agreement, the federal government will invest an additional EUR5.0 billion (US$6.7 billion) in transport infrastructure. This will increase the investment from EUR10.8 billion (US$14.6 billion) in 2014 to EUR11.9 billion (US$16.1 billion) by the end of the agreement.
For More Reports Browse @ https://www.linkedin.com/today/author/68229468

About ResearchMoz

ResearchMoz is the one stop online destination to find and buy market research reports & Industry Analysis. We fulfill all your research needs spanning across industry verticals with our huge collection of market research reports. We provide our services to all sizes of organizations and across all industry verticals and markets. Our Research Coordinators have in-depth knowledge of reports as well as publishers and will assist you in making an informed decision by giving you unbiased and deep insights on which reports will satisfy your needs at the best price.

For More Information Kindly Contact:
Email: sales@researchmoz.us
The preceding article is from one of our external contributors. It does not represent the opinion of Benzinga and has not been edited.
View Comments and Join the Discussion!