China Mining Equipment Industry, Market Size, Analysis, Share, Research, Growth, Trends, Forecast 2013-2017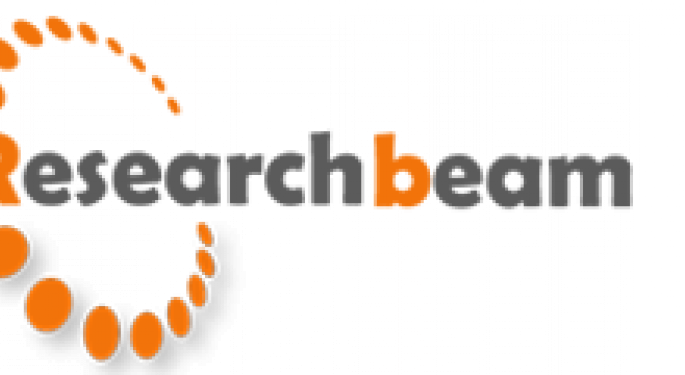 In-depth Research on China Mining Equipment Industry, 2013-2017
Reports overview:
In 2012, the scale of China's mining and quarrying equipment market has reached CNY 352.6 billion, and the market was relatively concentrated; the sales income of Henan, Liaoning and Shanxi, the top 3 provinces of mining equipment manufacturing, accounted for 51% of the total market share in China. Of which, Henan province still occupied the first position; CITIC Heavy Industries Co., Ltd. and Zhengzhou Coal Mining Machinery Group Co., Ltd. have great influence in this industry.
By the end of 2012, there were more than 1,400 mining equipment manufacturing enterprises in China, of which, 18 of them were in large scale and most of these enterprises were in small and medium size. The market share of top 5 enterprises was about 18.7%.
In 2012, affected by the demand of infrastructure and mining resources, China's mining dedicated equipment industry recovered rapidly, the output in Henan Province reached 1,511,638.16 tons, increased by 24.23% year-on-year, accounting for 22.73% of the national total output. Followed by Shandong, Sichuan and Hebei, the output proportion accounted for 12.15%, 8.25% and 8.12% respectively.
At present, China is still in the crucial period of accelerating infrastructure construction and industrial transformation; in the aspects of mining, infrastructure construction and high-speed railway construction, the demand for mining equipments is considerable. During the "Twelfth Five-Year" period, the domestic mining and quarrying equipment manufacturing industry will continue to maintain a rapid growth rate, and the growth rate of annual average output value is expected to reach about 22%.
The changes of mining equipment demand are closely related to geographical distribution of mineral resources and mining industry. Due to different geological mineralization conditions, the distribution of some important minerals is very concentrated. In the proved coal reserves, about 90% are concentrated in North China, Northwest and Southwest, while the coal reserves in Northeast, East China and Central South only account for about 10%. As for the proved phosphate reserves, about 70% are concentrated in Yunnan, Guizhou, Sichuan and Hubei. Iron ore resources and mining activities are concentrated in Liaoning, Hebei, Sichuan and Shanxi.
In the future, the mining equipments will develop towards the direction of large-scale, automatic, environmental protection and optimization. Combined with China's mineral characteristics and mechanical processing level, developing mining equipments with advanced principle, simple structure, high manufacturing level, high efficiency, low consumption and good durability will be the development direction in the future.
Read Complete Report with TOC:
Table of contents:
1. Industry Development Overview
1.1 Definition and Classification
1.1.1 Definition
1.1.2 Products Classification
1.2 Industry Chain
2. Development Overview of Global Mining Equipment Industry
2.1 Status Quo
2.2 Characteristics
2.3 Development Trend
2.4 Global Key Mining Equipment Enterprises in China, 2012
2.4.1 Metso Acquired 75% shares of Shaorui Heavy Industries; Planned to Establish a Joint Venture with LiuGong Machinery Co., Ltd.
2.4.2 Sandvik and Shandong Energy Machinery Co., Ltd. Invested CNY 240 Million to Zhongrui Mining Equipment Manufacturing Co., Ltd.
2.4.3 Caterpillar Acquired ERA Mining Machinery Limited and Gained Zhengzhou Siwei Hydraulic Support Manufacturing Co., Ltd.
3. Development Environment of China's Mining Equipment Industry
3.1 Economic Development Environment
3.1.1 Macro-economy
3.1.2 GDP
3.1.3 Investment in the Fixed Assets
3.1.4 Total Import and Export Amount and Growth Rate
3.2 Policy Environment
3.3 Technical Environment
3.3.1 Gradual Improvement of Domestic Technology
3.3.2 Technical Gap between China and Foreign Countries
4. Development Status Quo of China's Mining Equipment Industry
4.1 Status Quo
4.2 Supply
4.3 Demand
4.4 Existing Problems and Countermeasures
4.4.1 Existing Problems
4.4.2 Countermeasures
4.5 Economic Operating Indexes
4.5.1 Growth of Enterprises Volume
4.5.2 Growth of Asset Size
4.5.3 Growth of Sales Scale
4.5.4 Profitability, 2008-2012
4.5.5 Solvency, 2008-2012
5. Competition in China's Mining Equipment Industry
5.1 Competitiveness
5.1.1 Competitions in the Industry
5.1.2 Threat of Potential Entrants
5.1.3 Product Substitutability
5.1.4 Bargaining Power of Upstream Suppliers
5.1.5 Bargaining Power of Downstream Consumers
5.2 Competitive Landscape
To Get Purchase Enquiry of Report:
The preceding article is from one of our external contributors. It does not represent the opinion of Benzinga and has not been edited.
View Comments and Join the Discussion!