Dentistry Market Trend, Size, Share and Growth in UK 2014 Research Report Forecast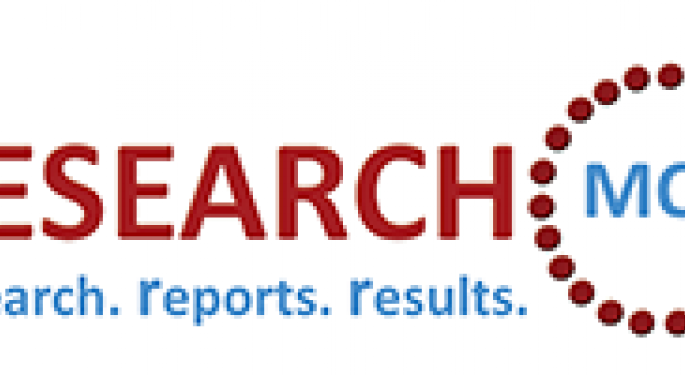 Most up-to-date research on "Dentistry (Industrial Report) - UK - September 2014" to its huge collection of research reports.
The initial signs are that the costs of providing NHS care are likely to rise for practices under a new contract. The expense associated with new IT systems and an expanded dental care professional team will serve to push more towards the private sector.
Browse Detail Report With TOC @ http://www.researchmoz.us/dentistry-industrial-report-uk-september-2014-report.html
Table of Content
Introduction
Issues in the market
Definitions
Abbreviations
Methodology
Market positioning
The role of the NHS
Dental practices
The regulator
Executive Summary
The market
Modest growth expected across 2014 despite NHS spending controls
Figure 1: UK expenditure on dental care, 2010-14
Private dental treatments powering the market
Figure 2: UK expenditure on dental care, by segment 2010-14
Market to top £8 billion in 2015
Figure 3: Forecast UK expenditure on dental care, 2015-19
Market factors
Relationship with the dentist remains a key factor for patients
Figure 4: Attitudes towards dental treatment, July 2014
Over half had NHS appointment in last year while just one in five had private treatment
Figure 5: Most recent NHS and private dental appointments, July 2014
Falling real disposable income restricts demand
Figure 6: UK households' real disposable income, 2002-13
Companies
Oasis growing by acquisition in 2014
BUPA moves into high street dental sector with Instore purchase
What we think
UK Economy
Overview
Inflation
Interest rates
House prices
Consumer spending
Market Factors
Rising and ageing population underpins demand for dental care
Figure 7: UK population estimate and projection, by age group, 2012 and 2017
Disposable incomes struggling
Figure 8: UK households' real disposable income, 2002-13
Treatment costs climb slightly in 2014
Figure 9: NHS dental charges in England, 2010-14
Increase in dentists' NHS activity fails to increase penetration
Figure 10: Number of dentists with NHS activity in England, 2009-13
Figure 11: Number of dental patients seen in England under the NHS in previous 24 months, 2009-13
Risk of over-supply highlighted for dental industry
Figure 12: Target number of dental students and actual intakes in England, 2007-12
Cosmetic dental demand continues to rise
Browse Reports in Dental Devices @ http://www.researchmoz.us/dental-devices-market-reports-60.html
Market Size
Key points
Public sector spending control continues to restrict market
Figure 13: UK expenditure on dental care, 2010-14
Rising population and health plan access among factors underpinning development
Market Segmentation
Key points
Segment overview
Figure 14: UK expenditure on dental care, by segment, 2010-14
Private treatments
Demand growth limited by further fall in real incomes
Corporate dentistry continues to increase market share
Cosmetic demand stunted by increase in competition
Figure 15: UK expenditure on private cosmetic dental care, 2010-14
NHS dentistry
Cost burden shifting from government to patients
Figure 16: UK expenditure on NHS dental care, by payment segment, 2010-14
Courses of treatment are rising
Figure 17: Number of courses of dental treatment under NHS, in England, 2010-14
Market Trends
Key points
Contract pilots still in play as reform process rumbles on
Need for speed influencing the way practices attract patients
Direct access barriers need breaking down further
Appointment Habits
Key points
Survey background
More than half have attended NHS appointment in past 12 months
Figure 18: Most recent NHS and private dental appointments, July 2014
Private dental services achieving higher penetration among Millenials
Figure 19: Most recent private dental appointment, by age, July 2014
Those with healthy finances more likely to use NHS dental services
Figure 20: Most recent NHS dental appointment, by financial situation, July 2014
Only half of parents are regularly taking children to the dentist
For More Reports Browse @ https://www.linkedin.com/today/author/68229468

About ResearchMoz

ResearchMoz is the one stop online destination to find and buy market research reports & Industry Analysis. We fulfill all your research needs spanning across industry verticals with our huge collection of market research reports. We provide our services to all sizes of organizations and across all industry verticals and markets. Our Research Coordinators have in-depth knowledge of reports as well as publishers and will assist you in making an informed decision by giving you unbiased and deep insights on which reports will satisfy your needs at the best price.

For More Information Kindly Contact:
Email: sales@researchmoz.us
The following article is from one of our external contributors. It does not represent the opinion of Benzinga and has not been edited.
View Comments and Join the Discussion!