New Release : Black Consumers Beauty and Grooming Products Industry Research and Analysis in US 2014 Share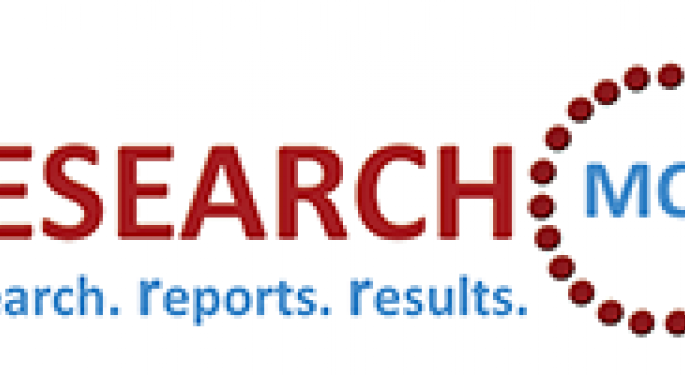 Most up-to-date research on "Black Consumers Beauty and Grooming Products - US - September 2014" to its huge collection of research reports.
How Blacks define beauty may be similar to Whites in some ways, but what they see as attractive may be entirely different. Beauty is truly in the eye of the beholder, and it is very individual. Blacks have unique beauty and grooming needs. Although there are many products on the market to meet their needs, the messages may be lost in translation and missing the mark.
Browse Detail Report With TOC @ http://www.researchmoz.us/black-consumers-beauty-and-grooming-products-us-september-2014-report.html
Table of Content
Scope and Themes
What you need to know
Definition
Data sources
Consumer survey data
Consumer qualitative research
Abbreviations and terms
Abbreviations
Terms
Executive Summary
The consumer
Attitudes toward beauty and grooming
Figure 1: Agreement that Black people define beauty differently from non-Blacks, by gender and age, May 2014
Salon services regimen
Beauty and grooming product and brand usage
Figure 2: Types of beauty/grooming products Black consumers used in the last 12 months, by gender, May 2014
Scent palette
Figure 3: Type of scents Blacks prefer – Any product, May 2014
Haircare
Shaving and hair removal
Facial care
Body washes and soap
Body moisturizers, lotions, and creams
Fragrances and body sprays
Nail care
Women and cosmetics
Figure 4: Types of cosmetics Black women use, May 2014
Men and grooming
What we think
Issues and Insights
How do Black consumers define beauty?
The issues
Figure 5: Collage of Qualboard quotes and images of Black consumers' definition of beauty, July 2014
The implications
What are some of the top concerns Black consumers have when it comes to beauty and grooming products?
The issues
The implications
What can brands do to attract Black consumers?
The issues
The implications
Trend Application
Trend: Many Mes
Trend: Immaterial World
Trend: Extend My Brand
Browse Reports in Personal Care @ http://www.researchmoz.us/personal-care-market-reports-132.html
The Market for the Black Beauty Consumer
Key points
Huge discrepancy in reported versus actual beauty expenditures
Black men are a missed opportunity, often ignored
Figure 6: Types of beauty/grooming products Black men used in the last 12 months, May 2014
Mainstream brands need to step up, offer color palette for Blacks
Fragrance industry may be taking the Black dollar for granted
Leading Companies
Key points
Unilever
Brand Spotlight: Axe
Brand Spotlight: Dove
Proctor & Gamble
Brand spotlight: CoverGirl Queen
Estée Lauder Companies
Brand spotlight: MAC
Limited Brands Inc.
Brand Spotlight: Bath & Body Works
Brand Spotlight: Victoria's Secret/PINK
Other notable companies
Fashion Fair
Black Opal
IMAN
Coco Rae
Innovations and Innovators
Sephora, IMAN Cosmetics make color matching a breeze
Dior encourages fragrance layering with its Les Élixirs Précieux line
Figure 7: Cuir Cannage perfume from the La Collection Privée Christian Dior line
DooBop curates cosmetics for women of color
CurlBox, We Are Onyx aim to become the BirchBox for Black women
Overview of the brand landscape
Brand analysis: Fashion Fair Cosmetics
Brand analysis: IMAN Cosmetics
Brand analysis: Dr. Miracles
Brand analysis: SheaMoisture
Overview of Mintel's Black advertising segments
Cluster #1: Cultural Activist (47% of the Black population)
Cluster #2: Cultural-listics (34% of the Black population)
Cluster #3: Cultural Advocates (19% of the Black population)
For More Reports Browse @ https://www.linkedin.com/today/author/68229468

About ResearchMoz

ResearchMoz is the one stop online destination to find and buy market research reports & Industry Analysis. We fulfill all your research needs spanning across industry verticals with our huge collection of market research reports. We provide our services to all sizes of organizations and across all industry verticals and markets. Our Research Coordinators have in-depth knowledge of reports as well as publishers and will assist you in making an informed decision by giving you unbiased and deep insights on which reports will satisfy your needs at the best price.
For More Information Kindly Contact:
Email: sales@researchmoz.us
The preceding article is from one of our external contributors. It does not represent the opinion of Benzinga and has not been edited.
View Comments and Join the Discussion!