How Will Technology Affect The Health Sector in The Next Decade?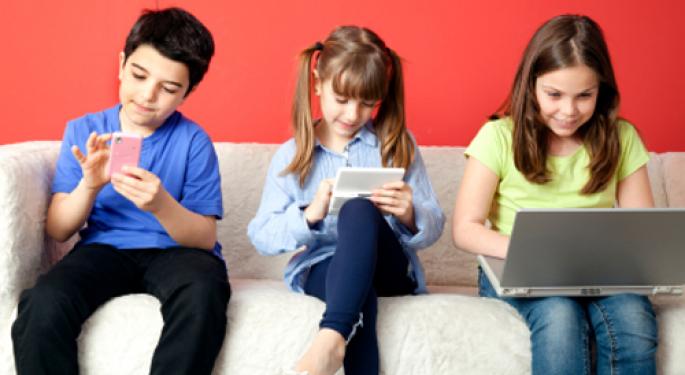 Technology directly affects personal lives and the advancing number of new and emerging technology applications has become a familiar aspect of business, cultural, educational, and financial environments. It is also significantly relevant to the healthcare sector, in which it plays an increasingly important part. This is the case for healthcare professionals who benefit from a range of improvements to their operations, as well as to members of the public who can access information and assistance more quickly and easily than ever before, despite how physically remote they may be from assistance sources. In fact, technological innovation significantly affects healthcare services, and this seems set to continue and expand well into the next decade.
Medical information
For with a burning desire for knowledge, it once took many hours spent pouring over medical handbooks to locate healthcare information that might be relevant to a particular condition. Today, the internet allows more people to look up symptoms, explore potential treatments, and find information about medications. It is also possible to make prescription medication and specialist medical equipment purchases online, provided patients already have the necessary paperwork from their doctors. In all, thanks to technology, people are more empowered to make appropriate decisions about what actions to take, and many businesses operating in wider medical fields are benefiting from improved communications, access to patient data, and enhanced social media marketing opportunities that contemporary technology brings.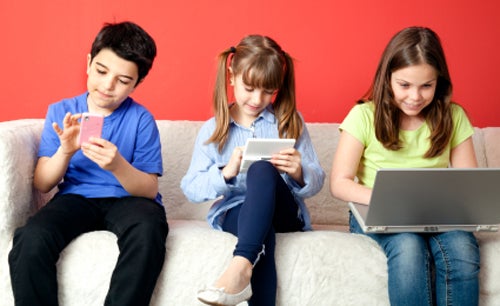 For example, as use of the internet becomes more widespread, consumers are finding they can more easily gain access to healthcare service providers directly from home, while sector businesses providing medical advice sites are improving how they communicate with customers. Online pharmacies are making sure it is possible for customers to have online chats as well as telephone conversations with a qualified physician, when they have a query about medications or symptoms. This makes things much simpler and more convenient for patients who can opt to take further advice from their own doctors, if they wish or they can simply purchase their prescribed medications at the moment, for example, buy Seroquel online.
Economic influences
Various sectors of the United States economy are regularly defined as leaders or laggards by Forbes magazine, according to trading conditions and relevant stock performances. Healthcare is one of those curious sectors ascribed to both labels regularly, sometimes on consecutives days, so that stocks might show a 0.3 percent loss on a Thursday and then a 0.1 percent lead on a Friday. What this demonstrates is that the healthcare sector is central to the United States' economy. Bloomberg reports government predictions show that spending on medical services will reach almost 20 percent of US GDP by 2021, because of the combination of an aging population, the continuing improvement in the economy, and President Obama's overhaul of the healthcare system.
Technological influences
Additional spending on healthcare during the forthcoming decade is likely to be directed toward technological improvements that will continue to impact on areas such as communication and accessibility to shared medical expertise, as well as patient care and information. Concerning increased expertise, the considerable advantages of being able to access global knowledge remotely, when treating a particular patient in a different location, are not to be underestimated; an enhanced version of current video conferencing facilities would represent a major step forward. Access to this type of specialist expertise is likely to prompt healthcare providers to focus on specific test results and other indicators that might not otherwise have been taken into consideration.
In addition, upcoming technology seems set to improve on current quality controls; hospitals and physicians will be subject to additional checks on test results, accurate administration of medications, and quality of patient care. Best practices across the entire healthcare system may be standardized, costs reduced, and quality improved. Research work using enhanced technology will also help doctors and other healthcare professionals provide relevant data for the future that contributes toward improving health care in general.
The big healthcare niche market
Interactive health is among the newest concepts to emerge from current technology, as applied in the healthcare sector, and is likely to dominate during the next ten years. Essentially, this synergy brings together five specific niche markets to create facilities and enablers that are greater than the sum of their parts in health care terms.
The first of these is the introduction of new devices and apps, such as portable devices that have connectivity – data collection devices, smartphones, and tablets.
The second is increased availability, as with online pharmacies, of qualified doctors online who are willing to give out information and participate in discussions with patients.
This leads the way to the third element, which makes it possible and desirable to have a good online dialogue about healthcare.
The fourth ingredient, engagement, supports online dialogue and while game dynamics may, at face value, seem very remote from the healthcare sector, the fact is that the gaming industry is now a bigger deal than the film industry. Moreover, during the next decade, it is highly likely to continue to grow so that how communication develops may well be governed by new ways of engaging with the users of tomorrow's technology.
Finally, the impact of personalization is such that specific, user-related data will govern how information is used in the healthcare environment, informing physicians and caregivers of specific factors that may be crucial to individual care, such as allergies to penicillin or diagnoses of diabetes in at-risk patients.
While in business, it may be regarded as foolhardy to try to predict entirely accurately how technology will affect the healthcare sector in the future, undoubtedly current developments show all the signs of being successfully translated into longer term improvements in communication and service for consumers and upgrading of operational procedures and quality controls for healthcare professionals.
The preceding article is from one of our external contributors. It does not represent the opinion of Benzinga and has not been edited.
View Comments and Join the Discussion!