Energy Drinks Market - Global Segment and Forecasts up to 2018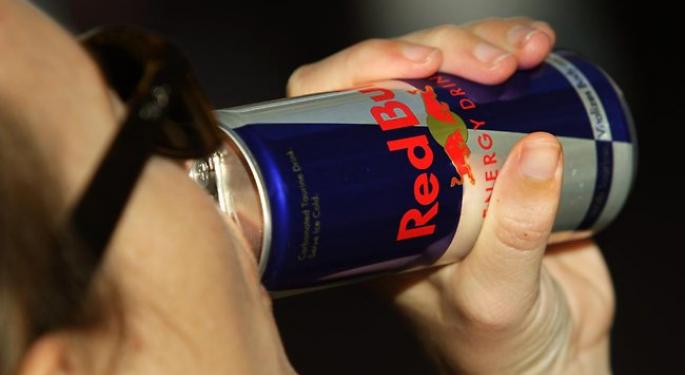 The report on the global energy drinks market studies this industry based on parameters such as types, end-users, leading brands, market trends and distribution channels. With this, the report acts as a definitive source for market forecasts, market share and value estimation, trends analysis and competition mapping in the global energy drinks market. The report relies on premium databases and latest research methodologies to present an overview of the global revenue and compounded annual growth rate of the energy drinks market.
Browse Full Report with TOC @ http://www.transparencymarketresearch.com/energy-drinks-market.html
The report lays special emphasis on clearly and quantifiably assessing factors that are expected to drive the market forward and also those that will inhibit growth. Thus, the report is a comprehensive offering that answers the concerns of brand and marketing managers, supply managers, suppliers and distributors, and other top personnel in the energy drinks market worldwide. Segmenting the market into several segments and sub-segments gives lends our analysts an opportunity to study the market deeply.
Overview of the energy drinks market
This report estimates that the market for energy drinks will grow at a CAGR of over 10% by 2016. This healthy growth rate is expected to be a result of the rising popularity – and consumption – of energy drinks by all age groups. Energy drinks, as the name indicates, are formulated with ingredients that help boost energy levels. They are often marketed as being a healthy alternative to other carbonated and sugar-saturated drinks. However, this remains a point of contention as certain energy drinks brands have been found to contain ingredients that are potentially harmful to children. Energy drinks are chiefly consumed by sports persons, athletes, and those leading a hectic lifestyle in a bid to replenish their energy levels, and experience physical (and often mental) stimulation.
This market is poised to grow on account of the escalating health consciousness of consumers across the world. The young and aged alike are attracted to products that bear a promise of helping them remain active and in top physical shape. This desire has proven to be a lucrative opportunity for manufacturers of energy drinks. Fancy and innovative packaging, creative advertising, and scientifically advanced formulations are being seen as platforms for growth by companies selling energy drinks. The segment of sugar-free energy drinks holds significant potential for both new and established companies in the energy drinks market. Low-calorie and sugar-free drinks are especially attractive to female consumers. Incorporating a larger share of organic and natural ingredients in energy drinks is yet another aspect that will gain prominence in the energy drinks market.
This market research report estimates that energy drinks will penetrate untapped market segments, including the older population. The introduction of new formulations will be essential if companies are to claim a larger share of the market revenue. From the geographical market standpoint, North America was the largest market in 2012, holding over 35% of the global energy drinks market. The Asia Pacific region came a close second, with over 30% of the market for energy drinks. The largest market share in the energy drinks industry was held by two brands: Red Bull and Gatorade.
Enquiry before Buying @ http://www.transparencymarketresearch.com/sample/sample.php?flag=B&rep_id=531
The preceding article is from one of our external contributors. It does not represent the opinion of Benzinga and has not been edited.
View Comments and Join the Discussion!