Airlines Industry Size, Share, Growth, Trend in UK 2014 Research Report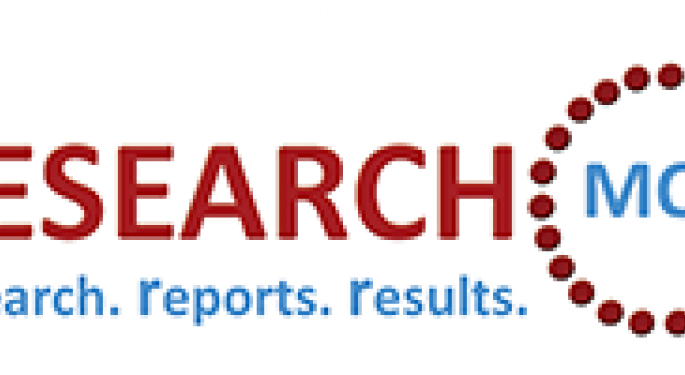 Most up-to-date research on "Airlines - UK - September 2014" to its huge collection of research reports.
The convergence of budget and full-service airlines has continued, with full-service airlines further unbundling fares to compete on top-line prices and low-cost airlines entering the long-haul market. Going forward, the development and efficient targeting of ancillary services will be a key driver in maintaining profitability for all airlines.
Browse Detail Report With TOC @ http://www.researchmoz.us/airlines-uk-september-2014-report.html
Table of Content
Introduction
Definition
Abbreviations
Executive Summary
The market
Market volume set to grow 19% by 2019
Figure 1: Volume forecast of total passengers uplifted at UK airports, 2009-19
Market share
UK low-cost airlines up by third since 2008
Figure 2: Passengers uplifted worldwide by UK airlines, low-cost* and full-service**, 2008-13
Market factors
Jet fuel costs projected to rise after slight declines
More airlines to launch low-cost long-haul flights
Inmarsat aims to bring affordable in-flight Wi-Fi to Europe
2014 airline disasters to impact industry
Changes to be made to APD
Companies, brands and innovation
Top UK airlines continue to increase passenger uplift
Budget airlines boost market share
Flybe launches new domestic service
Panasonic Avionics generates revenue through targeted ads
BA creates interactive campaign
United Airlines launches personal device entertainment system
The consumer
Almost half of people have taken a holiday flight in the last year
Figure 3: Purpose of flights taken in the past 12 months, May 2014
Half of fliers have taken a budget flight in last 12 months
Figure 4: Types of flights taken in the last 12 months, May 2014
Over a third booked directly through airline website
Figure 5: Booking method, May 2014
More than a third always check preferred airline website
Figure 6: Attitudes towards purchasing, May 2014
In-flight food still prioritised
Figure 7: Willingness to pay for in-flight features, any flight, May 2014
Complimentary Wi-Fi is key app feature
Figure 8: Interest in mobile app features, May 2014
What we think
Issues and Insights
Why airlines should focus on increasing app penetration
How can airlines boost ancillary revenues?
Trend Application
Trend: Transumers
Trend: Collective Intelligence
Mintel futures: Generation Next
Market Drivers
Key points
Air travel grows market share
Figure 9: All overseas visits by air, sea and tunnel – volume, 2008-13
Heathrow and Gatwick boost passenger uplift
Figure 10: Passengers uplifted at UK airports, 2008-13
Heathrow and Gatwick vie for expansion
Jet fuel prices decline slightly but rise projected
Figure 11: Kerosene-type jet fuel monthly average spot price and US$:£ monthly average spot exchange rate, Jan 2008-May 2014
Changes to APD reduces tax on long-haul flights
Ancillary revenues pivotal
Court ruling over compensation for flight delays
Low-cost long-haul
Regulation on in-flight technology usage eased
Inmarsat looks to create EU-wide 4G broadband network
2014 airline disasters to increase costs
Browse Reports in Travel Services @ http://www.researchmoz.us/travel-services-market-reports-154.html
Who's Innovating?
Key points
Flybe introduces new hop-on hop-off service
British Airways launches interactive campaign
Improvements to In-flight entertainment
Gogo implements faster Wi-Fi
Panasonic Avionic introduces targeted in-flight ads
New seating class from Delta
More efficient boarding processes
Market Size and Forecast
Key points
Air travel up in 2013
Figure 12: Passengers uplifted at UK airports, 2008-19
Fan charts
Figure 13: Volume forecast of total passengers uplifted at UK airports, 2009-19
Figure 14: Volume forecast of international passengers uplifted at UK airports, 2009-19
Figure 15: Volume forecast of domestic passengers uplifted at UK airports, 2009-19
Forecast methodology
For More Reports Browse @ https://www.linkedin.com/today/author/68229468

About ResearchMoz

ResearchMoz is the one stop online destination to find and buy market research reports & Industry Analysis. We fulfill all your research needs spanning across industry verticals with our huge collection of market research reports. We provide our services to all sizes of organizations and across all industry verticals and markets. Our Research Coordinators have in-depth knowledge of reports as well as publishers and will assist you in making an informed decision by giving you unbiased and deep insights on which reports will satisfy your needs at the best price.

For More Information Kindly Contact:
Email: sales@researchmoz.us
The following article is from one of our external contributors. It does not represent the opinion of Benzinga and has not been edited.
View Comments and Join the Discussion!