Market Analysis on Construction in South Korea Trends, Size, Share, Growth and Opportunities to 2018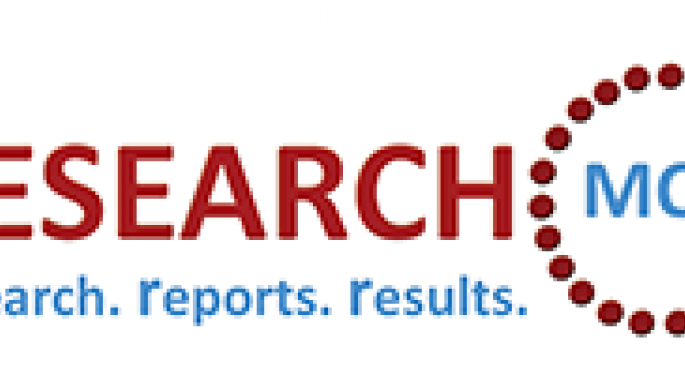 Most up-to-date research on "Construction in South Korea - Key Trends and Opportunities to 2018" to its huge collection of research reports.
Synopsis
This report provides detailed market analysis, information and insights into the South Korean construction industry including:

The South Korean construction industry's growth prospects by market, project type and type of construction activity
Analysis of equipment, material and service costs across each project type within South Korea
Critical insight into the impact of industry trends and issues, and the risks and opportunities they present to participants in the South Korean construction industry
Profiles of the leading operators in South Korean construction industry
Data highlights of the largest construction projects in South Korea
Browse Detail Report With TOC @ http://www.researchmoz.us/construction-in-south-korea-key-trends-and-opportunities-to-2018-report.html
Executive summary
The value of the South Korean construction industry increased at a compound annual growth rate (CAGR) of 2.43% during the review period (2009–2013). Growth was supported by private and public investments in infrastructure, industrial and commercial construction projects. Much of the country's industrial and economic success can be credited to the country's commitment to infrastructure development. According to the World Economic Forum's Global Competitiveness Report 2013−2014, South Korea's infrastructure ranked 23rd in a list of 148 global economies. The industry is expected to be supported by the government's focus on infrastructure and residential construction over the forecast period (2014−2018), which will improve investor sentiment alongside the country's hosting of the 2018 Winter Olympic Games and an anticipated recovery of the global economy. The industry is anticipated to post a forecast-period CAGR of 3.96%.
Scope
This report provides a comprehensive analysis of the construction industry in South Korea. It provides:

Historical (2009-2013) and forecast (2014-2018) valuations of the construction industry in South Korea using construction output and value-add methods
Segmentation by sector (commercial, industrial, infrastructure, institutional and residential) and by project type
Breakdown of values within each project type, by type of activity (new construction, repair and maintenance, refurbishment and demolition) and by type of cost (materials, equipment and services)
Analysis of key construction industry issues, including regulation, cost management, funding and pricing
Detailed profiles of the leading construction companies in South Korea
Browse Reports in Construction @ http://www.researchmoz.us/construction-market-reports-119.html
Reasons to buy

Identify and evaluate market opportunities using Timetric's standardized valuation and forecasting methodologies
Assess market growth potential at a micro-level with over 600 time-series data forecasts
Understand the latest industry and market trends
Formulate and validate business strategies using Timetric's critical and actionable insight
Assess business risks, including cost, regulatory and competitive pressures
Evaluate competitive risk and success factors
Key highlights

The country's energy infrastructure construction is expected to be supported by the government's plans to develop nuclear energy, increasing its usage to half of the total energy consumption by 2022. South Korea has plans to increase the use of nuclear energy from 29.2% of total energy consumption in 2012 to 43.4% by 2022, and 59.0% by 2030. Accordingly, the total nuclear power installed capacity is expected to increase by 59.0%, going from 20.7GWe in 2012 to 32.9GWe by 2022. In accordance with this plan, 18 new nuclear power plants are proposed to be constructed by 2030, with an anticipated investment of KRW40–50 trillion (US$32–40 billion). With such an increase in the capacity of nuclear energy, substantial investments in the power sector are expected to drive growth of the energy infrastructure over the forecast period.
Significant investments are being made in the country's infrastructure in order to improve its quality, effectiveness and coverage, as well as maintaining its transport network. In 2013, the South Korean government announced its plan to invest KRW124.0 trillion (US$108.6 billion) on various road, rail and other transportation infrastructure development projects across the country.
The commercial construction market will be supported by a number of hotel and resort development projects. 20th Century Fox, one of the six major American film studios, is planning to construct a KRW3.8 trillion (US$3.5 billion) new 75-acre theme park in Changwon City, which is expected to be completed in 2018. Moreover, the French hotel group Accor SA is in the process of constructing a 300-room hotel in Seoul, which is expected to be completed in 2016.
South Korea's housing market showed signs of recovery towards the beginning of 2014. According to the KOSIS, the housing purchase price index grew by 1.4% in the first quarter of 2014, when compared to the first quarter of 2013. The largest increase in house prices was recorded in Daegu, where prices grew by 15.6% in the first quarter of 2014 compared to the previous year, while house prices in Gwangju, Chungbuk, Ulsan and Incheon rose by 7.1%, 5.9%, 5.6% and 5.0% respectively during the same period.
South Korea is investing in the expansion of its healthcare infrastructure, in order to meet the rising concerns of its growing population. According to the KOSIS, the proportion of the population aged 65 years and above increased from 7.2% in 2000 to 11.8% in 2012, and is expected to reach 15.7% in 2020 and 24.3% by 2030. Moreover, the population's median age increased from 31.8 in 2000 to 39.1 in 2012, and is projected to reach 43.4 by 2020 and 48.5 by 2030. A larger elderly population will put pressure on existing resources and facilities, as well as creating conditions for an increase in investments in new and refurbished healthcare buildings.
For More Reports Browse @ https://www.linkedin.com/today/author/68229468

About ResearchMoz

ResearchMoz is the one stop online destination to find and buy market research reports & Industry Analysis. We fulfill all your research needs spanning across industry verticals with our huge collection of market research reports. We provide our services to all sizes of organizations and across all industry verticals and markets. Our Research Coordinators have in-depth knowledge of reports as well as publishers and will assist you in making an informed decision by giving you unbiased and deep insights on which reports will satisfy your needs at the best price.

For More Information Kindly Contact:
Email: sales@researchmoz.us
The preceding article is from one of our external contributors. It does not represent the opinion of Benzinga and has not been edited.
View Comments and Join the Discussion!