GSK fined by Chinese Authorities: What it means for Western Businesses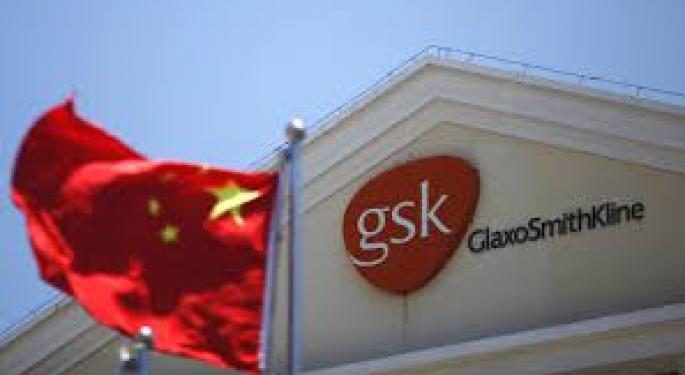 Last friday, a Chinese court fined GlaxoSmithKline nearly $500 million for bribery. This penalty imposed on the British pharmaceutical giants has made other penalties for similar crimes look like a joke.
Generally, multinational companies operating in China have been under pressure as technology companies, food manufacturers and automakers find themselves increasingly under investigation. The emergence of new cases and penalties have made companies to start nervously preparing for own potential fallout.
Volkswagen's audit unit was last week fined $40.5 million for ostensibly violating antitrust laws. In a related case, several Japanese auto parts manufacturers and bearing producers were fined $200 million last month.
In the last 2 weeks, Beijing spokespersons have been at pains to deny foreign business groups complaints that the continuing legal crackdown by Chinese government is an effort to help Chinese firms compete by discriminating against multinational companies. According to Xinhua, the official Chinese news agency, Glaxo case indicates that while 'China is an open nation it is not a lawless country.'
However, the Glaxo case serves to underline the dangers that multinationals continue to face as they operate in a country that has been riddled by runaway corruption and where regulatory and legal systems have tended to be too eager to prosecute international companies at will.
In separate interviews, two antitrust lawyers who are involved in other cases accused Chinese officials of rushing their investigations, sometimes in only a few weeks, living multinationals little chance of defending themselves.
In other antimonopoly cases this summer, executives of multinational companies were not even given time to have their lawyer while meeting with regulators, according to the two antitrust lawyers. Both of them insisted on remaining anonymous as they were representing their clients in litigation.
In most cases, regulators have demanded that foreign companies reduce prices for their products sharply. Glaxo is one company that has already complied.
Not many companies have been more scrutinized than Glaxo. However, no other multinational company has admitted that its top-level managers presided over such a spate of illicit sales and bribe-giving tactics.
GSK was accused by Chinese authorities of compromising hospitals and doctors, directing illicit kickbacks via pharmaceutical industry associations and travel agencies. According to Chinese authority, these illicit tactics brought GSK higher drug prices as well as illegal revenues totaling to over $150 million. The authorities also prosecuted a foreign-born executive who managed the Chinese branch of GlaxoSmithKline.
Following a secretly conducted one-day trial, the court sentenced Mark Reilly, a former country director, as well as four other company executives, to a potential 4-year prison term. However, the sentences were suspended, meaning that the accused can avoid jail time if they manage to keep away from trouble, according to Xinhua. This court verdict meant that Mark Reilly could be in for deportation. According to the report, the accused pleaded guilty and were not planning to appeal.
In a statement, GSK said that it accepted the facts and the evidence of investigation fully as well as the judgment of Chinese judicial authorities. The statement added:
"GSK P.L.C. sincerely apologizes to the Chinese patients, doctors and hospitals, and to the Chinese government and the Chinese people."
According to British Embassy officials in Beijing, it did not have information regarding Mr. Reilly's possible deportation but refused to comment on the outcome of the trial even as it stated that an appeal remained a possibility.
In arriving at the penalty for Mr. Reilly, the court said that it took into account the fact that Mr. Reilly had returned from the UK to face investigators. The report further added that Mr. Reilly had "truthfully narrated his employer's crimes". This attracted relatively lenient punishment, according to the Xinhua report. The report also adds that the remaining defendants also owned up, earning relatively light sentences.
The GSK case, considering the large sum of the fine, is quite a setback to the British pharmaceutical giants.
When the accusations emerged for the first time in 2013, the company released a statement saying that the employees had acted outside systems controls of the company. The statement also added that the scandal only involved a few rogue employees of Chinese decent.
But in May this year, the case escalated when Mr. Reilly was accused by Chinese authorities of orchestrating a huge bribery network.
Mr. Reilly, together with two other executives Zhao Hongyan and Zhan Guowei, had even compromised government officials in Shanghai and Beijing, police said. Huang Hong and Liang Hong are the other accused persons.
In a statement released by Glaxo, it said that the court only found it guilty of bribing nongovernmental officials. It did not mention any conviction resulting from bribing government officials. Neither did they mention anything about the the negligence lawsuits filed by few medical negligence claims solicitors.
These accusations sent a chilling message through the pharmaceuticals industry when they first emerged last year. Several other global drugs manufacturers also used the same travel agency accused of impropriety in the Glaxo case.
However, according to David Zweig, director of Center on China's Transitional Relations at Hong Kong of Science and Technology, it is nearly impossible to trade in Chinese healthcare and pharmaceutical sectors and not do payoffs. Zweig says that everybody else dishes out bribe and that GSK just got caught.
The preceding article is from one of our external contributors. It does not represent the opinion of Benzinga and has not been edited.
View Comments and Join the Discussion!