UK Vehicle Recovery Market Research Report 2014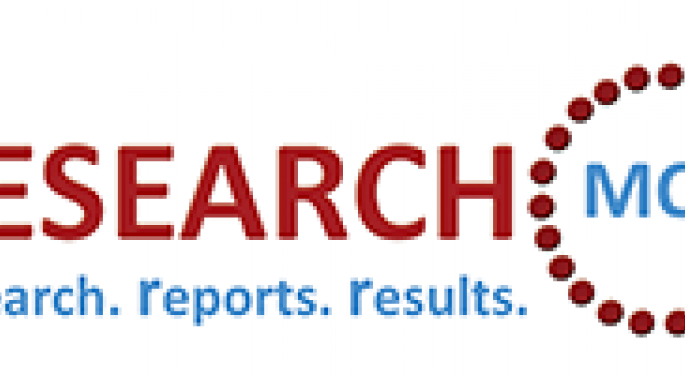 Most up-to-date research on "Vehicle Recovery - UK - September 2014" to its huge collection of research reports.
The vehicle recovery market is mature and looking at ways of further developing business is of interest to all those in the sector. While recent years have seen the emergence of price competition in response to the UK economy suffering from the effects of the economic slowdown it is clear that this is unsustainable. With the economy strengthening many vehicle recovery companies are now looking at growing revenues. This is vital with our research suggesting that companies need to focus on how they best deal with untapped opportunities within the market.
Browse Detail Report With TOC @ http://www.researchmoz.us/vehicle-recovery-uk-september-2014-report.html
Table of Content
Introduction
Definition
Abbreviations
Executive Summary
The market
Figure 1: The vehicle recovery market, by value, 2009-19
Market factors
Companies, brands and innovation
Figure 2: Company share of the vehicle recovery market, by members, 2014
Figure 3: Key channels used for purchasing breakdown recovery insurance, June 2014
The consumer
Figure 4: Ownership of breakdown cover, by recovery organisation, 2011-14
Figure 5: Most important factors when choosing breakdown cover, June 2014
Figure 6: Most important features sought from a breakdown insurance provider, June 2014
Figure 7: How breakdown cover was acquired, June 2014
Figure 8: Reasons for switching from existing provider, June 2014
Figure 9: Reasons for not having breakdown cover, June 2014
What we think
Issues and Insights
Price erosion remains an issue
The facts
The implications
Age, gender and income are important factors when choosing a company
The facts
The implications
Is the age of long distance travel at an end?
The facts
The implications
Trend Applications
FSTR HYPR
The Nouveau Poor
Alpha Mothers
Market Environment
Key points
New car sales return to pre-recessionary levels
Figure 10: UK new registrations of cars, 2009-14
Trips taken and distance travelled are in steady decline
Figure 11: Trips, distance travelled and time taken, 2003-13
Multiple car ownership remains steady
Figure 12: Percentage of households with car availability, in England, 1995-2013
Expenditure on car purchasing climbs as motor expense remain significant
Figure 13: Consumer expenditure on car purchasing, servicing and repair and motoring expenses, seasonally adjusted at current prices, 2009-13
Number of licence holders continues to expand
Figure 14: Number of licence holders, by age, 1975/76-2013
Batteries and tyres dominate call-out demands
Figure 15: Top ten most common breakdown call-outs (AA roadside patrols only), 2011 and 2012
Bundling with bank accounts and insurance policies
Growth set to continue for the UK economy
Figure 16: GDP, PDI, consumer expenditure and savings, at current prices, 2009-19
GDP growth will take time to strengthen
Consumer expenditure set to expand faster
GDP growth appears to be firmly on the up
Figure 17: GDP quarterly percentage change, Q1 2006 - Q4 2013
Financial confidence begins to strengthen
Figure 18: GfK Consumer Confidence Index, January 1988 – February 2014
Pain of high fuel prices may be easing
Figure 19: Monthly UK petrol, diesel and oil price trends, 2009-13**
UK population moving socially downward
An ageing population
Browse Reports in Machines @ http://www.researchmoz.us/machines-market-reports-120.html
Competitive Context
Key points
Running costs outpace the value of new and used car market
Figure 20: UK transport market value by segment, 2008-13
Fuel prices stabilise
Figure 21: Annual Petrol and Diesel price trends, 2000-13
Inflation slows since 2012
Figure 22: Annual percentage change in transport costs, 2006-13
Second-hand cars remain a competitively priced purchase
Figure 23: Prices indices of new and used cars, 1999-2013
Economic slowdown hits road traffic figures
Figure 24: Road traffic (billion vehicle miles) in Great Britain, by vehicle type, 2000-13
Economic slowdown hits travel plans
Car mileage is yet to recover
Who's Innovating?
Key points
New treads
Electric on the go
From Green Flag with love
Strengths and Weaknesses
Strengths
Weaknesses
For More Reports Browse @ https://www.linkedin.com/today/author/68229468

About ResearchMoz

ResearchMoz is the one stop online destination to find and buy market research reports & Industry Analysis. We fulfill all your research needs spanning across industry verticals with our huge collection of market research reports. We provide our services to all sizes of organizations and across all industry verticals and markets. Our Research Coordinators have in-depth knowledge of reports as well as publishers and will assist you in making an informed decision by giving you unbiased and deep insights on which reports will satisfy your needs at the best price.

For More Information Kindly Contact:
Email: sales@researchmoz.us
The following article is from one of our external contributors. It does not represent the opinion of Benzinga and has not been edited.
View Comments and Join the Discussion!