The Early Stages of Business Growth and How to Do it Right
If you are just starting your business and have been worrying about not having the resources to fit out an office or setting up your own IT network, then you should look at serviced offices for rent. Serviced offices can benefit your company or organisation by providing you with a fully-furnished space complete with IT and phone connectivity for your operational needs. Having a serviced office lets you focus on the more important things, such as growing your business and meeting the needs of your clients.
Aside from setting up an office, there are more challenges you have to face when doing business. To help you along, here are the first three stages of business growth and some tips on how to make sure you're doing the right thing.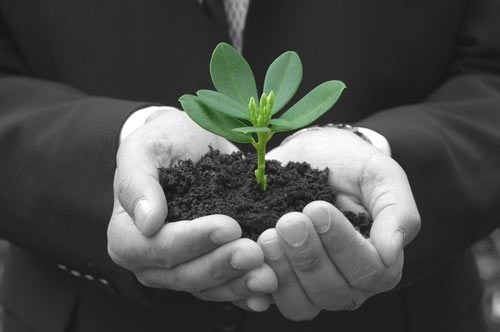 Seed stage
You may have already passed through this stage, which is when your business was just an idea. The most common challenge encountered during this stage is actually pursuing the dream and overcoming the fear of not getting market acceptance. If you find yourself still doubting your capacities, focus on rethinking your skills and experience. Perhaps there is another opportunity better suited for what you can do.
At this stage, it is also important for you to find a professional advisor, plan your business, and decide on an ownership structure, especially if you are an organisation or company. Also, at this stage you may have to rely on your own savings or cash borrowed from friends and family. You can also try getting grants from organisations and product suppliers that support your cause.
Start-up stage
At this stage, you must already have accomplished registering your business with the local authorities, making your company a legal entity. You may already have your first customers and are continually in the process of production and service delivery. Your challenge at this stage is to operate despite limited funds and bring your products and services to your target market without going over your budget. To accomplish this, harness the power of the Internet and social media as well as community bulletin boards to establish your market presence and build your customer base.
Growth stage
Your revenue may be increasing and you may also be encountering issues at this point in your business life cycle. Address issues as soon as it happens and provide good customer service all the way. They will understand that you are just starting and may also give suggestions and feedback that you can use to improve your operations, services and products. Invest in and set up a reliable accounting and management system, and hire new employees to help you out.
Once you have passed the hurdles of the first three stages of business growth, you will soon become an established company. You can then choose to expand your business by either adding new products or services for your existing customer base or expanding into new markets and customers.
Starting a business can be difficult, especially if you have no set plan or expectations. Many of the world's most successful companies started out small, so don't worry if you find yourself struggling at first. Plan well and prioritise your customers, and you'll see your business grow in no time at all.
The preceding article is from one of our external contributors. It does not represent the opinion of Benzinga and has not been edited.
View Comments and Join the Discussion!