OTC Drug Market Growth in India 2014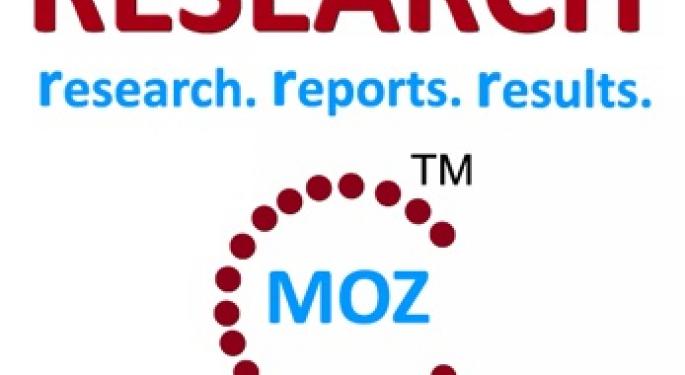 Most up-to-date research on "OTC Drug Market in India 2014 " to its huge collection of research reports.
Netscribes latest market research report titled OTC Drug Market in India 2014 highlights the analysis of the drivers and explains the factors for growth of the industry. Increasing self-medicated patient population, growing confidence in OTC drugs, and change of prescription drugs to OTC drugs are the key drivers of this market. The various segments of OTC drugs such as Vitamins & Minerals, Gastrointestinal, and Cough Cold & Allergy etc. are the major reasons for the popularity of the OTC drug market.
Browse Detail Report With TOC @ http://www.researchmoz.us/otc-drug-market-in-india-2014-report.html
Growing number of self-treatment patient base and their confidence in the OTC drugs is helping the Indian market to grow. Prescription drugs, after becoming OTC, present a huge opportunity for growth. OTC drugs increase the availability of different types of drugs intended for self-medication among patients, which helps in the growth of the market. The increasing disposable income of people is also helping to boost the market size. Some challenges faced by the industry are the internal competition between large pharmaceutical companies. Another challenge is the penetration of OTC drugs in rural areas which is very low. Various government initiatives have been undertaken to reduce the drug prices and various tax reforms and control programs are promoting the growth of the market as well.
Table Of Content
Slide 1: Executive Summary
Macroeconomic Indicators
Slide 2: GDP at Factor Cost: Quarterly (2010-11, 2011-12, 2012-13, 2013-14), Inflation Rate: Monthly (Jul 2013 Dec 2013)
Slide 3: Gross Fiscal Deficit: Monthly (Feb 2013 Jul 2013), Exchange Rate: Half Yearly (Oct 2013 Mar 2014)
Slide 4: Lending Rate: Annual (2008-09, 2009-10, 2010-11, 2011-12), Trade Balance: Annual (2010-11, 2011-12, 2012-13, 2013-14), FDI: Annual (2009-10, 2010-11, 2011-12, 2012-13)
Introduction
Slide 5: Major OTC Segments
Browse Reports in Healthcare @ http://www.researchmoz.us/healthcare-market-reports-56.html
Market Overview
Slide 6-13: Global OTC Drug Market Overview, Market Size & Growth (2012-2018e), OTC bulletin, Top OTC Brands, Indian OTC Drug Market Overview, Market Size & Growth (2013-2018e), Market Segmentation, Vitamins & Minerals Overview & Growth, Gastrointestinals Overview & Growth, Cough, Cold and Allergy Overview & Growth, Analgesics Overview & Growth, Dermatologicals Overview & Growth, Lifestyle OTCs Overview & Growth, Top 10 Indian OTC Brands
Value Chain
Slide 14-15: Market Value Chain Analysis
Drivers & Challenges
Slide 16: Drivers and Challenges Summary
Slide 17-21: Drivers
Slide 22-23: Challenges
Government Initiatives
Slide 24: Government Initiatives Summary
Slide 25: National List of Essential Medicines (NLEM), Jan Aushadhi Stores (JAS)
Slide 26: Various tax reforms and control programmes
Regulations
Slide 27: Licensing and registration of pharmaceuticals
Slide 28: Various other regulatory frameworks
For More Reports Browse @ https://www.linkedin.com/today/author/68229468

About ResearchMoz

ResearchMoz is the one stop online destination to find and buy market research reports & Industry Analysis. We fulfill all your research needs spanning across industry verticals with our huge collection of market research reports. We provide our services to all sizes of organizations and across all industry verticals and markets. Our Research Coordinators have in-depth knowledge of reports as well as publishers and will assist you in making an informed decision by giving you unbiased and deep insights on which reports will satisfy your needs at the best price.

For More Information Kindly Contact:
Email: sales@researchmoz.us
The preceding article is from one of our external contributors. It does not represent the opinion of Benzinga and has not been edited.
View Comments and Join the Discussion!