What's So Special About WTA Championships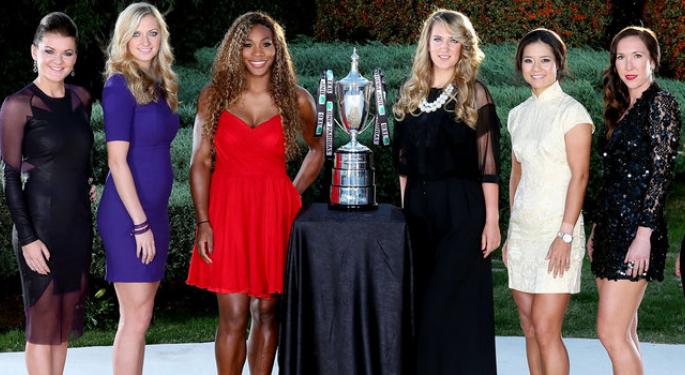 When I think about, what's wrong in the world, the first thing that hammers my brain out is the inequality surrounding the female section of our society. We fail to understand the importance of human life and startdiscriminating according to sex, religion and boundaries.WTA (Women Tennis Association) is the cure for the inequality.
WTA Championship Tickets for the next season being held in October are on sales now. A must buy for tennis fans and people who love to see women play around like champions and win hearts with their forehands and backhand.
Now the biggest question, what's so special about WTA Championships. It's because of the empowerment of women in Sports. The beginning of WTA (World Tennis Association) speaks volume about the changes it brought.Tennis in its early age was only a men's game controlled by an organizing body ATP (American Tennis Association).
WTA Tour Championship, currently known as the WTA Finals, first started in 1972 to bring women into the game. Initially the pay was uneven and comparatively low for women, but with time Women are paid equal amounts that of men. Pay according to gender is another bias our society suffers from but with the help of Women Tennis Association, equality is Tennis is restored.
Another speciality of WTA Finals is that it is listed in category of Premier tournaments. This makes sure that the tournament gets the right attention and resources to sustain and flourish for future women players. Not enough media attention and sponsors can really harm the value of any tournament, left alone WTA.
The prize money of US$4,900,000 adds great visibility for current and new players to women's tennis.
Martina Navratilovawho has won 8 single titles and 12 doubles titles overall, not only changed the history of women's tennis but also empowered women in many ways.Martina Navratilova is inspiration for many of the young tennis players.
WTA Finals bring more joy to the tennis fans and brings the symbol of equality for the people around us. It's the event of the history that symbolizes progressiveness and feminism.
The preceding article is from one of our external contributors. It does not represent the opinion of Benzinga and has not been edited.
View Comments and Join the Discussion!