Stop Juggling Multiple Monthly Payments and Consolidate your Debt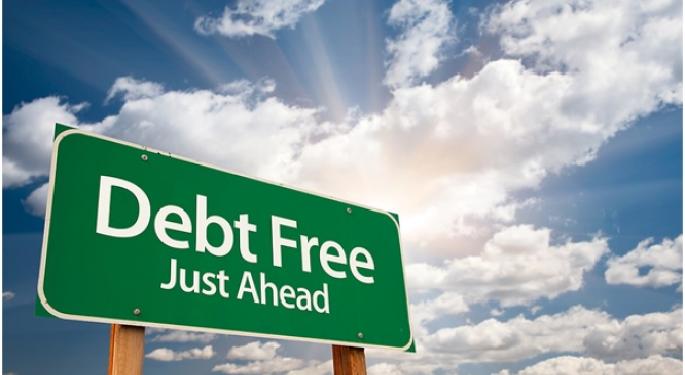 If you owe money to a large number of creditors and are struggling to make your monthly payments, then debt consolidation could be a viable option to help you reduce the amount you pay each month and get your debt cleared more quickly.
However, debt consolidation is not right for everybody. It could even make your situation worse, so make sure you speak to a professional before jumping in to any consolidation agreements. The government's AFSA is a great place to get started; speaking with a financial counsellor via their free hotline.
What is Debt Consolidation?
Debt consolidation is the act of taking out a loan or new line of credit with a debt consolidation firm, in order to pay off your existing credit; leaving you with just one creditor and one monthly payment, rather than having multiple creditors and having to make several payments each month. The consolidated payment will usually be a lower amount, and will be based on an amount you can afford – based on an income and expenditure report.
Debt consolidation can be a great way to get your finances on track and start making progress towards clearing your debt, but it can also include extra costs, and can potentially make a difficult situation much worse than it already is, so it's important to check out all of your options before you start down the debt consolidation route.
What's the difference between Debt Consolidation and Debt Management?
Debt consolidation and debt management sound similar, but they are completely different approaches to settling your debt. Debt consolidation involves taking out a new line of credit to pay off your debts, while debt management is where you negotiate affordable payments with your current creditors.
The best option for you will depend on how much debt you have, how many creditors you have, and how confident you feel with managing your own debt. In almost every case, your creditors will be happy to negotiate your monthly payments so that you are not paying more than you can afford.
Before making any decisions on whether to opt for debt consolidation, debt management, or another solution for managing your debt, you should speak to a professional – giving them a clear picture of your current situation, and then seeing what options they think are the best suited for your situation. You can get free advice from government agencies, or you can speak to a professional finance company – both of which will be able to help you make the right decision.
Starting the Consolidation Process
Companies such as Crown Money Management can help you to get your debt cleared faster by using a number of different strategies, depending on your current financial situation. As well as consolidating your debt, remember that it's just as important to change the way you spend your money, as that is one of the most effective ways of reducing your debt – cut your spending.
Take advantage of special offers, use coupon codes whenever you order something online – there are hundreds of websites out there offering coupons for almost every shopping site – and most importantly, don't spend money on anything that you don't really need.
The preceding article is from one of our external contributors. It does not represent the opinion of Benzinga and has not been edited.
View Comments and Join the Discussion!