Notes for installing the eccentric shaft of jaw crusher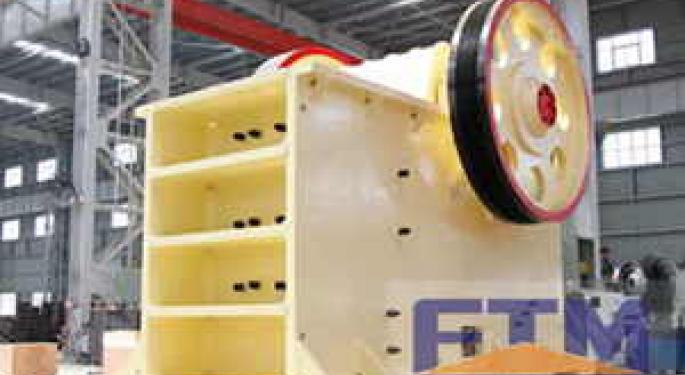 After the clients buy a jaw crusher, correct installation is the first important step for guaranteeing the excellent operation of the machine. However, as one of the important parts of the device, the installation quality of the eccentric shaft affects the working performance of the device directly. Therefore the eccentric shaft installation is very important. We will talk about the notes for installing the shaft installation of
jaw crusher
below.
1.Before installing the eccentric shaft of the jaw crusher, firstly we should check whether every connecting surface is smooth, clean, whether there are cast flaws such as crack. After the checking and clearing are right, we can start the installation.
2.When installing the device, firstly we need to assemble the rolling bearing and put it in the bearing base, then measure the deviation value of its levelness and the coaxiality by gradienter, and the biggest interval can not bigger than 0.07 millimeter.
3.Then put the eccentric shaft on the bearing. Check the connecting condition of the shaft neck and the bearing through tintage method. Make the connecting area of the eccentric shaft bearing base and the body frame no smaller than 80%. If it does not satisfy the requirements, we should adjust further.
4.In the last assembling, add some lubricating oil on the bearing and the shaft neck. It is proper to add the lubricating oil in the bearing to 60% of the bearing space.
5.After installing the eccentric sleeve, we must make sure that the external end face of the two gears are flush. Measure the meshing interval of the gear, if the interval was too big or too small, we can adjust through increasing or decreasing the eccentric shaft sleeve gasket.
The preceding article is from one of our external contributors. It does not represent the opinion of Benzinga and has not been edited.
View Comments and Join the Discussion!