What Would You Give to Live in a Smart Home?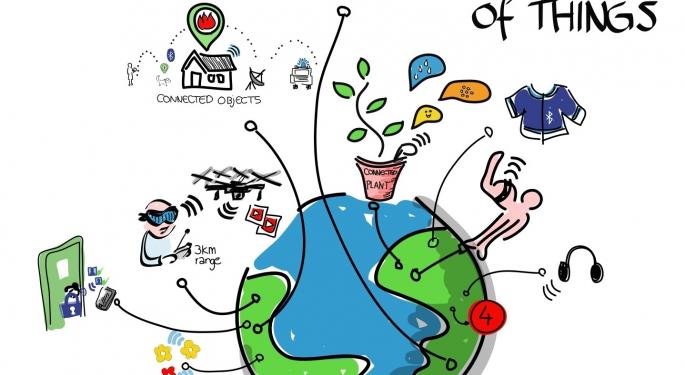 Will you trade your home for a smart home that knows when you have arrived, or have been built with energy-efficient materials? How about one with the capability to adjust automatically based on weather conditions or brews your coffee the moment you wake up? Or one that reminds you to cross a chore off your list? Most of you probably would happily oblige.
Smart homes are the so-called homes of the future and more Americans are sold on living in one, according to Time magazine's July 14 edition. Thanks to SmartThings, a smart home creation and management platform recently acquired by Samsung, the future is now—and it won't be far too long since majority of the population are using a smart home service.
The report said that homeowners only need a smartphone, $300 and a starter kit, which consists of sensors and a main control hub, to get themselves started.
Of course, home owners can always tinker with other technologies that could connect them with devices in their homes without resorting to SmartThings. Apple, Sony, Google, Phillips, and similar tech brands have been developing a gamut of connected devices for smart homes to corner their share of the market.
So what are the benefits of living in a smart home? Smart homes provide homeowners tremendous cost savings, as they turn down appliances that are not being used or put them on power-saving mode, especially the "power hogs," according an article on HowStuffWorks.
These smart homes allow homeowners to save time as they do some of the work for them. As mentioned earlier, smart home can brew you your coffee, among other things, after it senses you've woken up.
Smart homes also provide homeowners added security, especially when they are not around. According to an article published on the Experience Project website, home automation systems allow home owners to install burglar or fire alarms that can be monitored remotely through their smart phones. The article added that some smart home equipment send email or text messages to the community police or fire department to alert them of possible breaches and fire accidents.
Last but not the least, if a homeowner decides to put his or her smart home back in the market, he or she will have a hard time selling it.
"When it comes time to sell a smart home, sellers will have an abundance of effective selling points. Whichever advantage of a smart home appeals to a given buyer, the seller can explain the system and discuss how it makes life easier," said Dennis Hartman of Demand Media, in a piece published on SFGate.com.
"Homes with automated systems have the potential to sell for much more than comparable homes with conventional technologies. Automating a home can be a worthwhile investment in increasing its market value and attracting possible buyers in the future," he added.
Time noted that by 2014, about 45 million people will be utilizing smart home services.
Real estate agents can use virtual tours technologies developed by Realbiz Media Group, Inc. (OTCQB: RBIZ) such as Nestbuilder Agent and the Microvideo App to sell smart homes to technology-conscious homebuyers.
Nestbuilder Agent is a tool that is accessible through listings site Nestbuilder.com. The tool allows agents to create professional agent profiles and virtual tours and videos out of listing photos. These tours can be shared automatically to the agent's network through social media platforms and email.
The Microvideo App is a platform targeted at brokerage firms allowing brokers and their agents to collaborate in creating listing video microsites and executing marketing campaigns.
Realbiz Media is a publicly traded company that offers its shares over-the-counter. Its stocks closed at $0.13 on Friday.
To learn more about Realbiz Media, contact sales@realbizmediagroup.com or call 1.888.REAL.BIZ (888.732.5249).
The preceding article is from one of our external contributors. It does not represent the opinion of Benzinga and has not been edited.
View Comments and Join the Discussion!