Returning to a home you never knew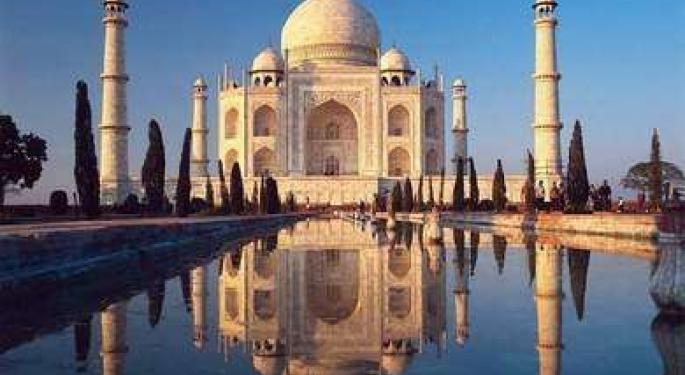 You were born and raised in Harrow. You have a flat in West Kensington, and take the tube to Hammersmith for work. During the championship you don blue kit and wish Jose was more aggressive. You enjoy a good fry up, and your upper lip is so stiff you could use it as a shelf. You're as British as they come.
Except that your name is Arjun, your maaji serves ladoos every time you come home for a visit, and you're so concerned about unemployment standing at 7.2% you're considering returning to a home you've never seen.
The case for "returning" to India
The thought of immigrating to India is more appealing than ever. While the UK has struggled to emerge from the economic downturns of the past few years, India's prospects have never been better. India is predicted to have an economy in excess of £1 trillion this year, with the services, utilities, and social sectors all showing signs of growing at greater than 5%. [1] With an unemployment rate below 4%, India is finding itself beginning to become an importer, rather than an exporter, of skilled labor. It is little wonder that many foreign born Indians are looking at a return to their ancestral home. In 2010 alone, over 30,000 British citizens left for India.[2]
India has already taken steps to encourage this migration. In 2005 the Citizenship Act of 1955 was amended to recognize persons of Indian descent as a class set apart from other non-residents. People qualifying for this recognition receive a unique immigration status not shared by any other potential immigrants. Essentially, holders of an Overseas Citizen of India or Person of Indian Origin status can enter India for any length of time for any reason. Essentially, they can migrate without having to endure the complicated migration process all others must face.
OCI vs. PIO
So what are the differences between an Overseas Citizen of India and a Person of Indian Origin?
An OCI is:
A foreign national, who was eligible to become citizen of India on 26.01.1950 or was a citizen of India on or at anytime after 26.01.1950 or belonged to a territory that became part of India after 15.08.1947 and his/her children and grand children, provided his/her country of citizenship allows dual citizenship in some form or other under the local laws, is eligible for registration as Overseas Citizen of India (OCI).[3]
A PIO, on the other hand, is:
Any person who at any time held an Indian Passport; or he or either of his parents or grand parents was born in or was permanently resident in India as defined in Government of India Act, 1935 and other territories that became part of India thereafter.[3]
To summarize, an OCI is anyone who qualified for Indian citizenship any time after the creation of India as well as their children or grandchildren, and who reside in a nation that allows dual citizenship. The PIO is eligible to anyone who was born to or is a grandchild of a permanent resident of India. An important thing to note is that anyone who has been a citizen of Pakistan is ineligible for either of these, while Bangladesh citizens cannot possess an OCI and the POI is barred to citizens of Afghanistan, Bhutan, China, Nepal, or Sri Lanka. As Britain allows Dual Citizenships, either of these options is possible.[4]
Considerations
Of course, there is more to returning to India than just qualifying as an OCI or POI. Moving abroad requires arranging a number of issues. You still have to apply for the paperwork declaring you to be an OCI or POI, and if you haven't already, you will need to acquire a UK passport. If you have a family you are bringing along you will also have to ensure that their paperwork is also properly prepared. If you own property, will you be selling it off, or putting it out to let, and who will be caring for the property if it has not been sold before you leave? Will you be converting your life savings to rupees or leaving it in pounds? How will you arrange payment for any outstanding debts in the UK?
There can be a great deal of complexity to these. Take, for example, any pension funds that you may have built up prior to departure. When moving abroad it is important to consider whether you might be coming back to the UK after a time or making the move permanent. If there is a possibility that you may stay permanently then considering whether to leave your pension in the UK makes more sense than transferring it into a QROPS. Through a QROPS in Malta or Gibraltar you can take out the pension directly in rupees rather than having to pay to convert each installment from pounds. If there comes a time that your pension needs to be passed along to loved ones, a QROPS will prevent it from being subject to HMRC's 55% taxation. [5] However, these questions may be moot depending on whether or not you can even qualify for a QROPS. Investigating this before you make your move may well save you from a much more difficult time later one, when you are able to draw on your pension at 55.
Conclusion
India is the land of opportunity whose title Great Britain and the United States once was able to lay claim to. As a descendent of Indians living in the UK, you have a chance that no one else has to become a part of the Great Indian Dream. Through the use of an Overseas Citizen of India and a Person of Indian Origin status, you can emigrate without the hassles any other expat would have to face, and avoid many of the costs as well. Perhaps it is time to return to the home you've never known and find your way to India.
The preceding article is from one of our external contributors. It does not represent the opinion of Benzinga and has not been edited.
View Comments and Join the Discussion!