New York Property Bubble Close to Bursting Says Portfolio Manager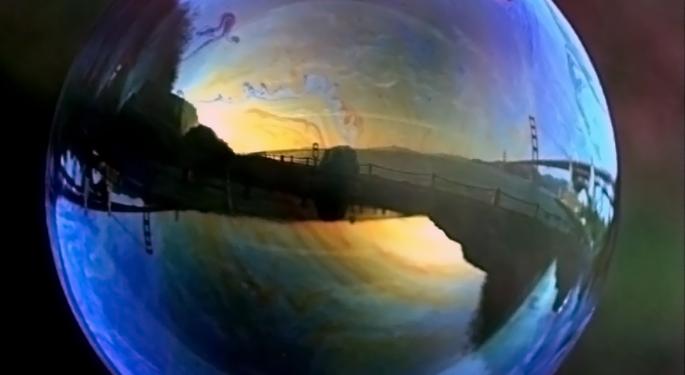 A U.S. portfolio manager claimed New York's property bubble could pop due to a rise in demand, a great deal of foreign transactions (led by the Chinese), and a loophole in the Foreign Investment in Real Property Tax Act (FIRPTA), which imposes tax obligations on foreign investors, according to a commentary published on CNBC.
Todd Schoenberger, president of J. Streicher Asset Management LLC and portfolio manager of the LandColt Onshore and Offshore Funds, said property demand in New York has risen incredibly this year and with low inventories, prices are "pushed higher and higher," which could result to the bursting of the state's real estate bubble.
Citing a report from Douglas Elliman Real Estate, Schoenberger said that properties last for only 96 days on the market, down by 46 percent from last year. Developers are not meeting the demand even if new constructions have risen by 18 percent, he added.
He also said that the influx of foreign buyers, specifically wealthy Chinese, are causing home prices in New York to increase. The National Association of Realtors' 2014 Profile of International Home Buying Activity stated that Chinese buyers accounted for $22 billion of the $92.2 billion worth of real estate deals in the country, which mostly took place in New York. Several reports have in fact noted that Chinese buyers have overtaken Russian oligarchs in top foreign buyers of upscale properties in New York, particularly Manhattan.
Schoenberger said that Chinese buyers have also gone on a shopping frenzy in London and Sydney, which led to a property price hike by as much as 20 percent and 15.4 percent respectively in 2013 in both cities.
To prevent a possible bubble, London and Sydney imposed mortgage caps and taxes as high as 15 percent on foreign real estate buyers. A similar system, the Foreign Investment in Real Property Tax Act (FIRPTA), has been enforced by the United States government on foreign property investors in the country, taxing them an additional 10 percent of every real estate deal.
But FIRPTA is flawed, he argued, as foreign parties in a total return swap contract earning from a U.S. real estate index are not covered by the tax act. And "closing the loophole" will cause the property bubble in New York to burst, he explained.
An April analysis on Yahoo! Finance stated that New York City, as well as San Francisco, is far from bubble territory even if demand is up and supply gets tighter.
"Believe it or not, there is enough demand in those markets from people who can afford to pay those sky-high prices. Expensive does not always indicate a bubble," the report stated, according to comments made by Trulia's chief economist Jed Kolko.
Investing in real estate could get trickier with market trends changing everyday and with mixed results and commentaries coming from industry experts. Holding out could buy property investors some time to think, and allow them to do their homework effectively.
One web site that real estate consumers can rely on is RealBiz Media Group, Inc.'s (OTCQB: RBIZ) Nestbuilder.com. The real estate portal, which serves home to 1.6 million video listings and virtual tours, is a great destination for consumers who are looking for their dream homes.
In addition, agents using the portal are credible, licensed, and are mostly employed by some of the biggest names in real estate today such as Keller Williams, Era Real Estate, Century 21, and Prudential Select Properties. Finding an agent that consumers can trust won't be a problem then for consumers on Nestbuilder.com.
Over 350,000 agents have signed up for an account on Nestbuilder.com. 24,000 videos are published every day on Nestbuilder Agent and RealBiz Media's Microvideo App platform, the company said in a statement.
RealBiz has access to the nation's largest real estate companies with numerous approved vendors and national contracts, both key to its future development programs. When completed, the company is targeting distribution of its digital video network to more than 70 million households and an agent driven MicroVideo App program. For more information, please dial this toll free number at 1.888.REAL.BIZ (888.732.5249) or email at support@rbm.zendesk.com.
The preceding article is from one of our external contributors. It does not represent the opinion of Benzinga and has not been edited.
View Comments and Join the Discussion!