Android App Development India: Of Glass Look Alikes and Wearbles of the Future - Hyperlink InfoSystem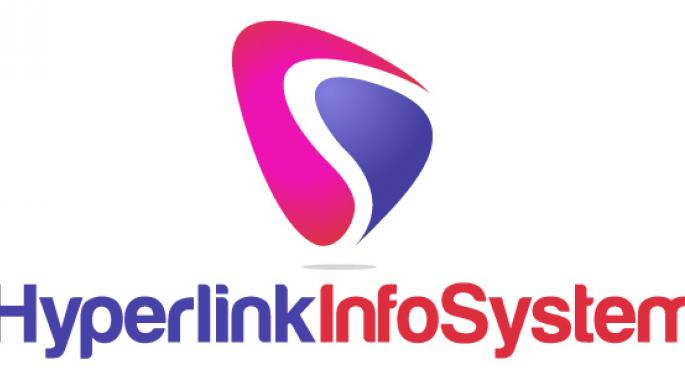 We've entered the second half of the year 2014 and getting closer to seeing what many big names in the world of technology have in store for us. The biggest event would be Apple coming out with news about its brand new installment in the iPhone series. Which well, we've all been waiting for quite some time now. But there is also one relatively new and exciting category that has gathered quite a bit of attention and that's the wearables.
Coming to Android Wear, we've already gotten a taste of a couple of Android powered smartwatches that came out a few weeks ago, that was the first ever Android Wear powered devices to hit the markets. This might be something that was caused because these devices weren't made available in a huge quantity because of their initial release status, but they were gobbled up by the masses, just showing how there is still quite a bit of excitement when it comes to new technologies. Even though many people were arguing that people wouldn't care all that much about another device that they had to bother maintaining and plugging in to charge when they are far better off now with just their smartphones.
This certainly made
Android app development India
professionals look up and take notice about a new platform that they could now develop apps for. Google releasing a brand new development kit for the platform shows that they are pretty serious about the new branch of smartdevices. Google itself, before coming out with the development tools had showcased and even made public for a very short amount of time the Google Glass, an Android powered smart device that had a camera and lens that attached to your glasses or a specially built frame using which you could use your eyes to perform different functions and connect with your Android smartphone and do some tasks.
The thing about wearables is that, while a smartwatch seems pretty harmless because it doesn't have a camera and can't really fringe on anyone's privacy. This wasn't the case with Google Glass which seemed to creep a large number of people out which spurred protests both online and offline talking about how a Glass user could just record video of or take a picture of someone on a street without their knowledge thereby violating their personal rights.
Following all this controversy, we haven't really seen a whole lot of news from Google regarding updates but it's not like Google will retire Glass anytime soon. It has shifted the focus over to Android Wear now, joining hands with Motorola to create a new product that not only will feature Wear but also has embraced the aesthetic qualities of regular watches to come out with a product that is different from the existing competition already.
Even though
Android application development India
professionals are focusing on creating solutions for smartwatches, evident from the influx of apps that is seen in the Google Play Store, they might soon need to think about working with Glass or Glass type devices as well. Another tech giant, China's Lenovo recently announced a Google Glass look alike that it had developed as part of the NBD or New Bench program, that allows for it to get resources that can be allocated towards development of non-conventional tech.
Adding to its peculiar looks, the device features a separate battery pack that is connected to the actual Glass like device through a wire. The battery pack rests on the user's neck, by the way. Although this is just a prototype of the concept that Lenovo's trying to develop, it certainly brings to light the fact that these types of Wearable devices aren't going to go away anytime soon. Lenovo is pushing the device as something that could come in handy in the business sector more than leisure use and could go in direct competition to Google Glass.
And honestly, since it is in the business arena, there wouldn't be any great issues that would have to be faced in terms of privacy because of already installed security protocols that monitor data access and storage. But wearables could be used to greatly increase productivity and save up the employees' time. Imagine a scenario where an employee who manages product inventory has the Glass on and is able to pull up records of various items or even scan and check the data about a particular batch if needed. In case there is any sort of damage on or off site, the employee can quickly use their camera to stream the video footage to the concerned authorities in real time without having to rely on other methods that might take more time.
Android app development India
professionals here have a pretty good platform, like they do with the smartwatch to create apps that can fully leverage the hardware and software capabilities made available. The thing about new tech like this is you have a clean slate to fill with ideas. Developers have a great new outlet to out their creative skills to the test. And down the line we could also see a tight integration with incorporating the Internet of Things. We've seen how you can already use your Android wearble to interact with devices at your home, like heating, or your washing machine and house lights to even your car. This might seem trivial to many, but it's off to a great start which can eventually see users controlling and interacting with a lot many devices around them in their everyday lives. Assisting them in many ways, be it financial transactions, or just for the purpose of communicating information like promotions and special offers when you go into a store for example. Another scenario is where it could be used for scientific research and development. In various situations where using a Glass would not only be a quick alternative to say a smartphone that one needs to hastily pull out from their pocket to capture a quick picture but also be a lighter and convenient for travel purposes as well.
One thing is for sure though, the dawn of the wearble devices have arrived and it's going to only get better from here on out.
The preceding article is from one of our external contributors. It does not represent the opinion of Benzinga and has not been edited.
View Comments and Join the Discussion!