How Reducing Injury Risks At The Workplace Can Save Your Business Money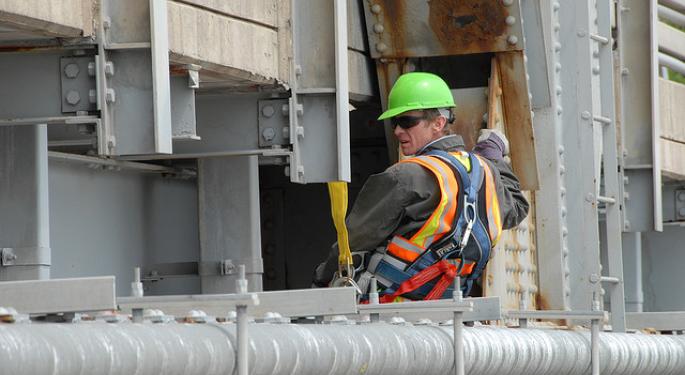 Businesses spend $170 billion every year on costs related to workplace injuries and illnesses, according to the Occupational Safety and Health Administration. Workers' compensation, absenteeism, product quality and productivity are all affected by occupational injuries, and significantly impact a company's profits.
On the other hand, workplaces with safety- and health-management systems can reduce those costs by 20 to 40 per cent. By taking into account these five strategies for keeping a safe and healthy work environment, you can save your company the stresses that come with being ill-prepared.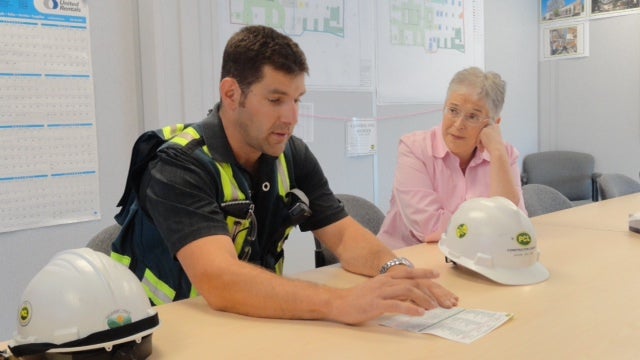 Province of B.C., Flickr
Injury Risk Prevention
There are steps businesses can take to prevent workplace injury and illness, and, in turn, save the expenses of insurance claims. The National Academy of Social Insurance estimates the annual workers' compensation benefits paid for all compensable injuries and illnesses at $58 billion in 2009. That's not to mention other costs that come with injury and illness. The Occupational Safety and Health Administration (OSHA) points out that these can include any wages paid to injured workers for absences not covered by workers' compensation; wage costs and profit loss related to time lost through work stoppage; administrative time; employee training and replacement; productivity loss as a result of new employees and accommodating injured employees; and replacement costs of damaged material, machinery and property.
Prevention is a key component to avoiding these expenses, and can be achieved through injury and illness prevention programs. OSHA describes the programs as a process to help employers find and fix workplace hazards before workers are hurt. It states that employers who use such programs experience dramatic decreases in workplace injury, as well as reduced costs. Key elements to such programs are management leadership, worker participation, hazard identification and assessment, hazard prevention and control, education and training and program evaluation and improvement.
Injury Risk Prevention programs can be effective – and attainable – for all sorts of businesses, whether they are large, multi-million-dollar companies or small-scale organizations. Whatever the size or shape of your organization, take the appropriate safety measures to keep injury and illness from wreaking havoc on your bottom line.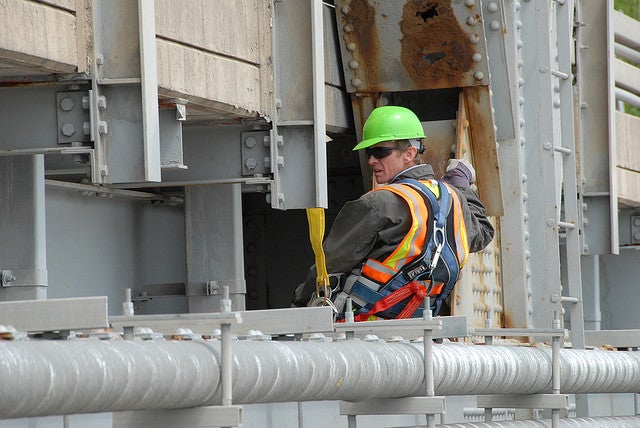 MoDot, Flickr
Benefits of Injury Risk Inspection
Keeping a safe workplace is a key to minimizing workplace injury. Randomized government inspections are one way to ensure employers are complying with recognized health and safety standards. A 2012 study out of Harvard Business School found that companies subject to random inspections by the Occupational Health and Safety Administration showed a 9.4 per cent decrease in injury rates compared to those firms that did not undergo inspections. Researchers found the decrease in injuries led to a 26 per cent reduction in costs – an average of $350,000 per company – from medical expenses and lost wages. Over time, those savings could be felt in the form of lower insurance premiums. Additionally, there was no evidence of any cost – whether jobs, wages, sales or credit ratings – to inspected companies that complied with regulations.
Not only do external inspections lend credibility to results, but they can be more accurate because they are conducted by a person without a vested interest or day-to-day knowledge of a workplace's practices.
Plan For Safety
Having a safety plan that can be communicated to all employees is an essential way to reduce workplace risk. And formulating a plan doesn't have to come at a big expense. Some government departments offer free services to help prevent injury, including consultations, workshops and training videos. Having a plan in place will help ensure all employees are on the same page when it comes to reporting issues and handling hazardous situations. It will also serve as a point of reference for any questions or clarifications workers may have. By reducing the chances of fatalities, injuries and illnesses, businesses will see savings in workers' medical expenses, potential safety-violation penalties and accident investigations. Taking this step at little to no cost now, could save you a substantial amount in the future.
Employee Training
Ensure to train employees well the first time around to avoid the need – and associated costs – of having to retrain. Some companies may have their own training guidelines, but for those that don't, some government departments offer workplace training courses and workshops. Thorough training will help ensure workers know how to handle workplace risks, and can make safe decisions when confronted with potential harmful situations. Investing in training will not only reduce costs associated with workplace injury and illness, but it will also improve workplace efficiency and product quality. In addition, highly trained employees require less supervision, which can save money paid to supervisors.
Get To The Source
Every year more than 4.1 million workers suffer a serious job-related injury or illness, and lost productivity from injuries and illnesses costs companies $60 billion annually, according to the Occupational Safety and Health Administration. Everyone has a role to play in workplace safety, which is why it is important to educate employees about what they can do to ensure the environment is free of risk. Employers should encourage workers to report unsafe conditions, faulty equipment or any other potentially hazardous issues. Employees should also be applauded for contributing ideas to improving and strengthening workplace safety. To ensure employees take an active role, make it easy for them to make reports and lend their voice. The more complicated and time-consuming it is for workers to air concerns, the more likely they are to stay silent. Ease the process by forming a safety committee that includes employee representatives, and hold regular safety meetings. While workplace injury and illness can decrease productivity and morale – resulting in lower profits – an inclusive and collaborative environment can boost employees' attitude and confidence. Workers who give their best are sure to help increase an organization's financial performance.
Physical health often means financial health for companies, which is why investing in workplace safety is crucial for businesses of all sizes. Not only can organizations avoid the costs the come with an injured or ill worker, but they can boost employee morale, productivity and performance. Give your organization everything it needs to thrive by adding, strengthening or even beginning health and safety plans and protocols – and watch the savings pile up as a result.
The preceding article is from one of our external contributors. It does not represent the opinion of Benzinga and has not been edited.
View Comments and Join the Discussion!