Search For 10% Free Cash Flow Yield Stocks; Conversant (CNVR, TWTR, FB, GOOG, AOL)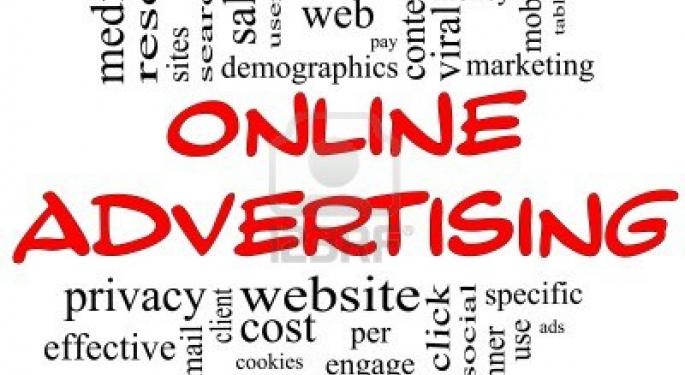 This is going to be the first in an ongoing series in which I will be highlighting stocks that currently possess 10% or greater 'sustainable free cash flow' (SFCF) yields. This concept of 'sustainable free cash flow' yields is very important in avoiding permanent losses of capital while over the longer term vastly increasing your chances of making a solid investment return.
The 'formula' for calculating the SFCF yield is fairly simple but extremely powerful; yet few investors use it to value stocks. This can be a large advantage, as short term reactions by most investors (negative or positive) can be exploited. These short term events often have no or little effect on the longer term value of a stock but can provide large swings in prices. Obviously when price and value diverge, opportunity arises.
The overall process in finding the SFCF yield of a stock involves taking the FCF from operations and then subtracting off capital expenditures for each of the past 10 years. You then take an average of all the individual results and then make an adjustment upward for growth/inflation as if you just take a simple average the metric will be backward looking. This is a true measure of the average sustainable cash flow available to shareholders of the business, and in the end that is what really matters.
In this ongoing series I will be looking at businesses that are currently yielding around 10% or more on this basis. Given the 10 year Treasury note yield is around 2.6% and the SP500 is trading with a SFCF yield of about 5%-6%, anything in the 10% range (without taking a large amount of risk) is certainly worth a long look.
The first stock that we will examine that meets the SFCF yield threshold is Conversant, Inc. (NASD: CNVR). Conversant is a relatively small (market cap of around $1.4B) internet and digital marketing firm. Overall this industry is in demand and poised for solid future growth. Based on their latest quarterly financials (released today) they have a current FCF yield of around 9.1%. If you adjust that figure for sustainability it drops slightly to an 8.5% SFCF yield. Although this a little lower yield than I normally look for, the company also has the potential to grow at a higher than normal pace (8%-12% topline per year) for the next several years.
Recently CNVR divested non-core websites from their business and received a nice sum of cash late last year as compensation. Although the loss of the websites will cause a short term loss of cash flows and earnings, over time the focus on marketing products and services and the removal of non-core assets should prove beneficial.
In addition last year Google (NASD: GOOG) exited their 'affiliated marketing' operations, which represented a formidable competitor to CNVR. With the behemoth's exit, it should be much easier for CNVR to gain market share and traction in that section of their business. In addition the demand for digital, video, and internet marketing, tools, and website advertising should continue to grow through the rest of the decade. Many times the only companies that produce FCF yields of around 10% have limited growth and at best can expect 'GDP type' revenue growth. With mid-term annual revenue growth rates of 8%-12% per year going forward it makes the current FCF yield all the more attractive.
Today, after a roughly in-line earnings report, CNVR is down roughly 8.5% at $23/share. Part of this sell off could be attributed to a general internet/technology sell of where Twitter (NASD: TWTR) is off 25% over the past 2 days, AOL Inc. (NYSE: AOL) is down 25%, and Face Book, Inc. (NASD: FB) is off 3% to $56.8/share.
To learn more about our firm (Traphagen Financial Group) and investment management process please visit www.tfgllc.com.
The preceding article is from one of our external contributors. It does not represent the opinion of Benzinga and has not been edited.
View Comments and Join the Discussion!