Looking For Increased Volatility Grains Going Forward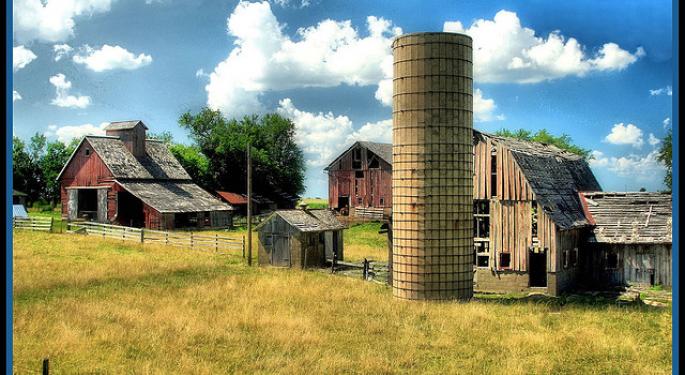 CORN
ZCN4-Corn market followed wheat lower to start the week with the May contract closing at $4.88 ½. Export inspections continue to come in well above the necessary 33.6 million bushels per week, by about 30 million bushels. Funds were estimated sellers of 7,000 contracts as we get closer to expiration. Crop progress came in at 6% which is well below the 11-15% that was expected and also lower than the 5 year average of 14%. This should offer support for the market as we head into option expiration. As traders look to July, which now has more volume, the market has reached a high of 498-4 this session, just shy of the psychological 500 level; a level in which the market has remained above for nearly the entire month of April. Major resistance in the July contract will come in at this 500 level which closely aligns with the 20 day moving average and only a close above here will help neutralize the bearish activity over the last two to three sessions. Yesterday's lows in July came in at 490-6, aligning exactly with a halfway retracement from the February 28th lows to the highs April 9th; this level will now act as a line in the sand support, a close below here will likely signal a test 480 and the lows from March 31st. On such weakness, technical traders are also eying the 200 day moving average which comes in at 474-6.
Resistance – 500-502-6**, 513***, 525-2**,
Support – 495*, 490-6***, 480**, 474-6***, 465-468**
SOYBEANS
ZSN4-Soybeans broke down with the other grains closing at $14.99 ¼, just shy of the psychological $15 level. Export inspections were 5.1 million bushels vs. the necessary 1.9 million. Funds helped spark the day in the red by selling an estimated 6,000 contracts. Traders are bracing themselves for record planted soybeans as old crop continues to dwindle down. China will continue to be a big driver in price this week as we approach option expiration. July Soybeans are trading at a discount of more than 10cents to the May contract. While the May contract has pushed back above the 1500 level, the July has failed to do so this session. A clear support trend line in the July contract that starts from the 1368 lows on March 24th and aligns with the lows from yesterday's session at 1473-4; this will come in as major support on the week and moving forward, only a close below here will signal a deeper failure. Highs in the July contract come in Thursday at 1521; our 1526-2 level will still come in play as a major resistance.
Resistance – 1498-1500*, 1512*, 1521-1526-2***, 1590***, 1630***
Support – 1483*, 1473-4***, 1462-4**, 1444-4**, 1426-4**
WHEAT
ZWN4-Wheat started the week trading lower, closing the day down .23 ½ cents on a few different factors. There was a premium built in going in to the long weekend of the unknown, Ukraine, Weather, etc. Weather was ideal across the major wheat states, and Ukraine turmoil was not enough to disrupt exports. Export inspections were just above the necessary 17.4 million bushels per week to meet the USDA projections. Funds were estimated to have been net sellers of about 8,000 contracts today. Weather, technical, and geopolitical risk will be moving this market all week. Wheat has stabilized into this morning, while the July contract is trading at an 8cent premium to the May. Although volatile, wheat has attempted to stabilize above the major 661 retracement level. Lows have come in at 663-6 while the 200 day moving average 656-4; this brings a lot of technical support in that the market must chew through in order to turn over and create a follow through bearish pattern. A break of support could go as low as the 610-620 gap seen entering March. Today's session high comes in at 681 while swing highs come after the reopen yesterday come in at 687-4; a close above here is needed to help neutralize the market in the short term.
Resistance – 681*, 687-4**, 698-700***, 718-4**, 725-2*, 748-6**, 795-4***
Support – 672-4-674-2**, 661-663-6***, 656-5***, 641-2**, 636-4**, 610-620****
The following article is from one of our external contributors. It does not represent the opinion of Benzinga and has not been edited.
View Comments and Join the Discussion!