Privacy and the Price of Facebook Stock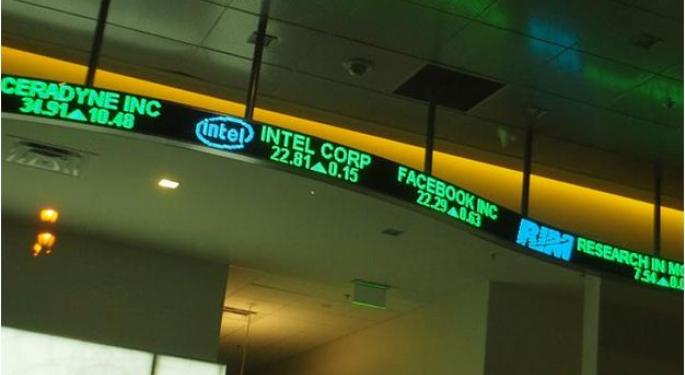 Facebook Stock Prices Have Been Rising, but Will it Continue?
If you look back just a little bit in time to the Facebook IPO, share prices have slowly but surely been on the rise. After stalling for quite a while, new revenue thanks to mobile put a lot of investors' fears at ease. Many are currently calling FB stock (NYSE: FB) a Buy. Still, all may not be well for the social networking company with hundreds of millions monthly users.
Facebook IPO Mistakes
It's easy to use hindsight to talk bad about the Facebook IPO, but it was still one of the biggest tech company launches in a long time. From problems with misinformation about financial numbers to doubts about future growth, many didn't feel that Facebook shares were worth as much as they were offered for at first.
They made other mistakes as well. Here's a couple of them.
Waited too Long- By the time Facebook filed their IPO, they had already grown quite a bit over the years since they were started in a dorm room at Harvard. This meant it was harder for them to show large growth after going public, something that investors aren't too keen about.
Aggressive Price - Facebook valued their company at many times the actual amount of revenue they were bringing in. This made it more difficult for the stock price to take off right after the IPO because many believed the company was overvaluing themselves from the very start.
You can bet that Twitter (NASDAQ:TWTR) has studied the mistakes Facebook made and will look to avoid them completely.
FB Stocks Rally
Despite a rough start, Facebook plowed ahead, dumping a lot of resources into mobile, especially advertising and even reaching out to influential outreach managers. This led to an increase in revenue quarter after quarter. This served to ease investor fears quite a bit. Gradually Facebook stock began to climb above where it had hovered for a long time.
Recently, that growth has sped up considerably. In just two months, Facebook (NYSE: FB) stock prices soared around 60%, quite a feat with many still worried about the stability of the markets with so many economic problems plaguing the entire world right now. Yet FB stock prices have been rallying strongly.
Issue of Privacy Still Big
While Facebook may be bringing in money hand over fist - especially in the mobile world - many people are still raising a lot of privacy concerns. As the social media giant continues to experiment with ways to monetize their traffic, these questions about privacy become even more relevant. How far will Facebook go to make money off their users?
Back in September 2013, The Daily Beast ran an article that reported, "Users quitting Facebook cite privacy concerns." Beyond people just leaving the social network - something that happened to Friendster and MySpace both - Facebook is also facing more legal battles because of their privacy policies.
Future of Facebook Stock Prices
Where will Facebook stock prices go next? If you knew this you would be able to make a lot of money, but this isn't the way the stock market works. While FB share prices are on the rise currently, there's no telling if the social media company will be able to maintain this indefinitely.
Mark Zuckerberg has said at a recent conference that Facebook being a public company is going better than he thought it would originally. This is a complete flip from where the 20-something billionaire stood on the issue as he wore his hoodie to the NASDAQ announcement of his IPO. This change in thinking could be taken a couple different ways at least, but no one knows for sure what he will do in the future.
View Comments and Join the Discussion!