Social Market Analytics Looks at Sentiment Surrounding the Run Up in Furiex Pharmaceuticals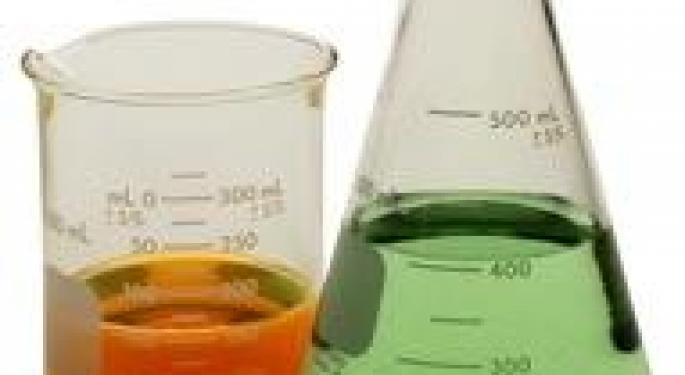 This week, Social Market Analytics (SMA) looks at Furiex Pharmaceuticals, Inc. (NASDAQ: FURX), a drug development company, engaged in the compound partnering business primarily in the United States. The company collaborates with pharmaceutical and biotechnology companies, worldwide, to enhance the value of their drug candidates by applying Furiex Pharmaceuticals' novel approach to drug development. The week of January 28 was outstanding for FURX shareholders as the stock surged 66% on January 28, its largest gain in two years, after the company's partner, Takeda Pharmaceutical Co. won FDA approval for alogliptin, and two combinations, creating new drug therapies to treat Type 2 diabetes. As a result of the approval, FURX will receive a $25 million payment and ongoing royalties from U.S. sales. Canaccord Genuity initiated coverage on FURX stock with a Buy rating and a $45.00 price target, significantly above its closing price of $21.24 on January 25. FURX appeared on SMA's morning Flash Report, which identifies stocks, in the pre-market, with extreme sentiment levels that are likely to trade with high activity during the upcoming session. In the pre-market of January 28, our analytics engine identified FURX as a stock with the extreme positive market sentiment from the universe of stocks tracked by SMA. SMA's metrics provided initial indication and later confirmation of positive sentiment for FURX as the market integrated the exceptionally good regulatory approval results for company's development partner.
SMA's S-Score and S-Mean metrics for FURX began a transition from neutral to strongly positive territory on January 25, as the FDA results became known. In the pre-market of January 25, FURX's S-Score surged to 3.35 (Extreme Positive), coincident with a spike up in FURX's S-Volume metric indicating unusual social media activity for the stock. FURX closed up, slightly on the day, at $21.24 as the market had not fully integrated the significance of the news. This feature of accelerating positive sentiment continued over the weekend as FURX's S-Score increased to 3.93 (Extreme Positive) in the pre-market of January 28 with persistent, unusually high levels of social media activity. The behavior of SMA's S-Factor metrics measures market trading sentiment and can provide actionable signals for upcoming price movement. FURX opened at $31.66 on January 28, up 30.8% from the previous close, and entered a sustained rally, accelerating rapidly after 2 PM Eastern Time, to end the session at $35.34, a gain of 66.3% on high share volume. As the week progressed, S-Factor metrics for FURX sustained neutral to positive levels. The stock experienced a moderate amount of profit taking from the extreme run up, but FIRX's S-Mean metric indicated continuing positive sentiment. To end the week, FURX opened at $32.10 on February 1 and rallied to close at $34.21, a gain of 6.4% for the day, a net gain of 61% for the week, and at a price level not seen since June 2010.
Social Media data are noisy and complex. A single metric is insufficient to understand sentiment behavior over time. Our S-Factors are a family of metrics, including volatility, trend and volume measures, designed to provide a complete view of social media signature for each security tracked in SMA's databases. SMA's processing engine continuously updates our S-Factors, capturing overnight and pre-market sentiment activities. Clients receive sentiment reports prior to the U.S. market open and intra-day sentiment estimates for tracked stocks, on-demand. Clients have access to our Sentiment Alerts feature, which provides real-time notification of changes in sentiment metrics for the stocks on a client's customized watch list. We invite the reader to visit our website; investigate our market sentiment metrics for FURX, other stocks, industry sectors, and market indices; participate in our FAQ forum; and sign up for our Flash Report and Newsletter.
View Comments and Join the Discussion!