NASDAQ Technical Outlook (QQQ)
NASDAQ: NASDAQ started an impressive uptrend on January this year fueled by the formation of a double bottom pattern and all main moving averages crossing up. Its worthy to highlight that NASDAQ is the only main Index that clearly has broken the previous highs of May 2011.
There are no technical indications to believe the uptrend would finish any time soon although a possible correction may be on its way. The 10 and 20 moving averages have been broken down during the last 2 days of trading and a clear MACD divergence is in place.
The 2874 may serve as strong support level for it has multiple touching points in the past. Once the Index reaches this level a rebound may be likely. If the level is breached then 2800 may work as next support level.
Stock chart: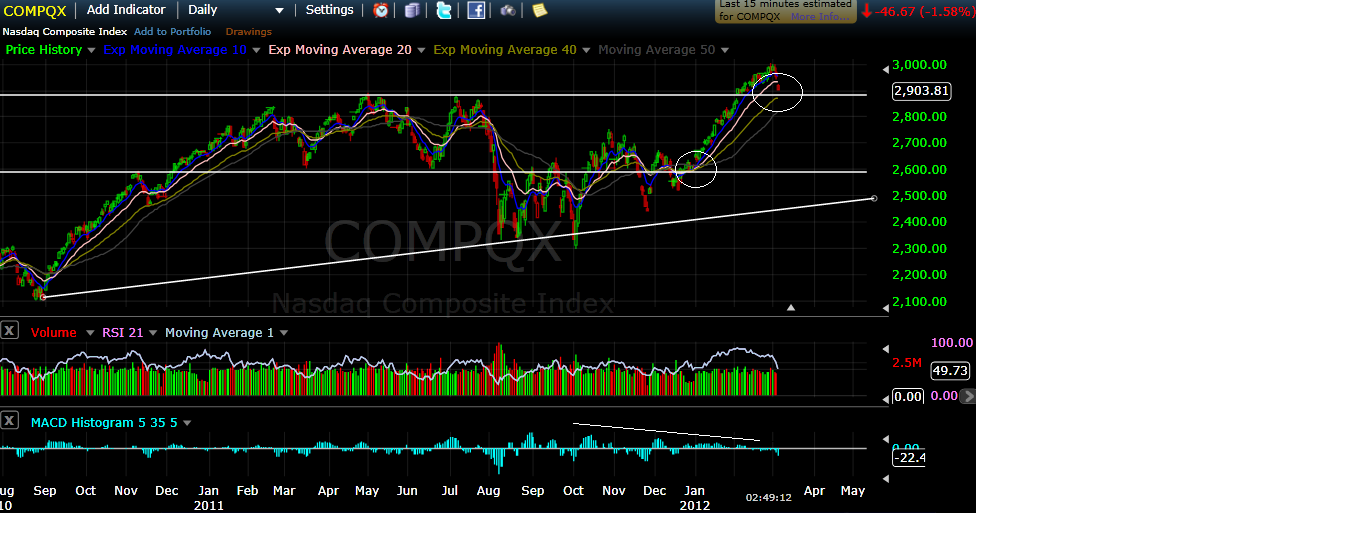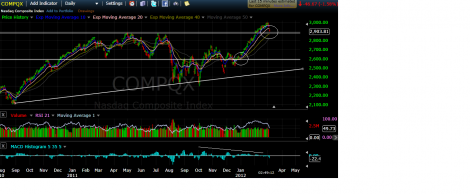 Posted-In: Technicals Markets Tech Trading Ideas
Around the Web, We're Loving...
Partner Network