The 20 Stocks with the Highest Share Price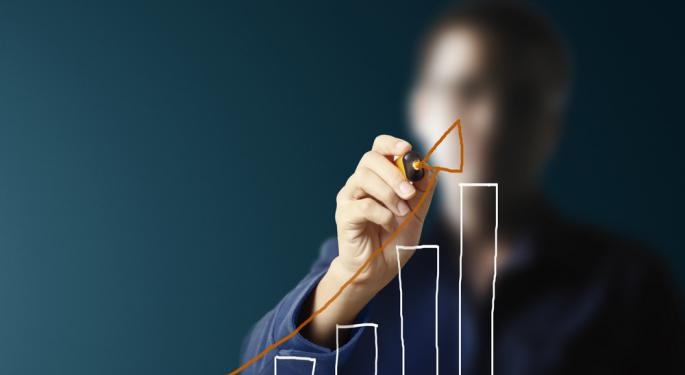 It's official. With its shares eclipsing the $900 mark, Google (NASDAQ: GOOG) is trading in the nosebleeds.
Out of curiosity, Benzinga decided to look where other publicly traded companies in the S&P 500 (NYSE: SPY) were trading at. This only includes the S&P 500 -- otherwise companies like Seaboard (NYSE: SEB), NVR (NYSE: NVR) and Berkshire Hathaway's (NYSE: BRK-A) Class A shares would blow everything away.
Share prices are based on Wednesday's opening numbers and market capitalization is also based on today's figures.
Check out the countdown to number one in our slideshow!
Posted-In: Alexander's Alleghany Corp. Amazon.com Apple Berkshire Hathaway Inc. BlackrockTech General Best of Benzinga
Close Next 1/20 Previous
20. Netflix

Price: $239.47

Market Cap: $13.65B

Sector: Services

Industry: Music & Video

19. W.W. Grainger

Price: $261.15

Market Cap: $18.06B

Sector: Services

Industry: Industrial Equipment Wholesale

18. Amazon.com

Price: $267.07

Market Cap: $121.74B

Sector: Services

Industry: Catalog & Mail Order Houses

17. NewMarket

Price: $270.26

Market Cap: $3.67B

Sector: Basic Materials

Industry: Specialty Chemicals

16. Regeneron Pharmaceuticals

Price: $281.81

Market Cap: $27.17B

Sector: Healthcare

Industry: Biotechnology

15. BlackRock

Price: $283.98

Market Cap: $48.92B

Sector: Financial

Industry: Asset Management

14. Alexander's, Inc.

Price: $308.02

Market Cap: $1.57B

Sector: Financial

Industry: Real Estate

13. Chipotle Mexican Grill

Price: $375.27

Market Cap: $11.54B

Sector: Services

Industry: Restaurants

12. Alleghany Corporation

Price: $392.95

Market Cap: $6.69B

Sector: Services

Industry: Insurance

11. Autozone

Price: $417.81

Market Cap: $15.12B

Sector: Services

Industry: Auto Parts Stores

10. Apple

Price: $439.16

Market Cap: $408.06B

Sector: Technology

Industry: Personal Computers

9. The Washington Post

Price: $451.41

Market Cap: $3.33B

Sector: Services

Industry: Education & Training Services

8. Intuitive Surgical

Price: $489.09

Market Cap: $19.50B

Sector: Healthcare

Industry: Medical Appliances & Equipment

7. Markel Corp.

Price: $529.85

Market Cap: $5.12B

Sector: Services

Industry: Specialty Insurance

6. MasterCard

Price: $570.34

Market Cap: $69.76B

Sector: Services

Industry: Business Services

5. White Mountains Insurance Group

Price: $584.69

Market Cap: $3.70B

Sector: Services

Industry: Insurance

4. Priceline.com

Price: $790.05

Market Cap: $40.31B

Sector: Incorporated Services

Industry: General Entertainment

3. Google

Price: $895.50

Market Cap: $301.46B

Sector: Technology

Industry: Internet Information Providers

2. NVR

Price: $994.95

Market Cap: $5.00B

Sector: Construction

Industry: Residential

1. Berkshire Hathaway (Class A)

Price: $168,728.00

Market Cap: $278.50B

Sector: Financial

Industry: Holdings