Stephen Eubanks: How Long Does the Disbelief Rally Last?

Array
Choice quotes from our weekly discussion with Stephen Eubanks, founder and principal of Eubiquity Capital and MrTopStep [4].
"The dollar has been strong, and people think the market should sell off. That's not happening. Everyone has been in the euro short, and the euro has one of the biggest rallies in a month that we've seen all year."
"Not to steal a line from the Dead, but what a strange rip it's been. Guys want to buy a pullback, but it's not pulling back right now."
"It's a risk-reversion trade if the S&P continues to rally and the bond market strengthens; one of them has to suffer. After a 70-handle trade on the S&P year-to-date, and the bond market is flat, I would be looking for the S&P to pull in a few percent and the bond market to shine."
"The Goldman Sachs trade - short Treasuries - PIMCO has got more money to keep the trade on than Goldman does."
"Technology has been the laggard in the market. The Dow has been leading this entire move - it has an enormous amount of industrials in it, and they've been doing the heavy lifting. A lot of pundits were saying tech was not going to have a good first quarter. Tech is having one of the best fourth quarters."
"The bears are walking around with tire tracks on our backs. When we look back a few weeks from now - this 1318-1320 area, the way it feels, the way it looks - it looks and feels like a buying climax, where the last guys are at the keg buying stocks. They missed it."
"The more shocking statements that I've seen from traders are that of disbelief. You have a lot of disbelievers out there. That's what makes a bull market; you have guys that wait."
Find us on Twitter @BenzingaRadio [5]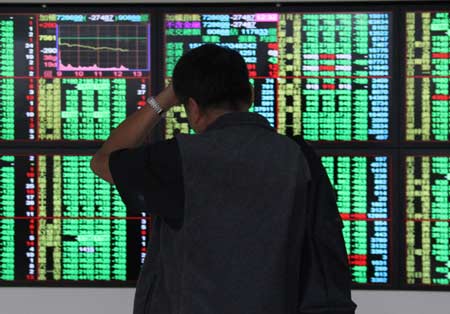 Array
Array
Advertisement
Around the Web, We're Loving...
Partner Network