The North American Bitcoin Conference In Pictures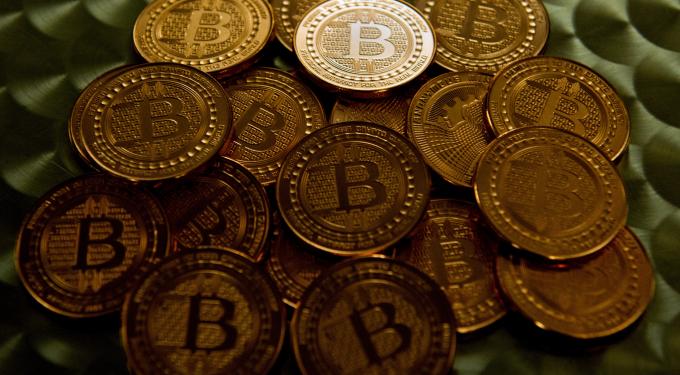 Hundreds of bitcoin enthusiasts swarmed Chicago's McCormick Place this past weekend to hear about the latest industry trends.
Everyone from programmers to teenagers to grandparents was invited to attend the workshop. The event was held to help educate people who may not know very much about the cryptocurrency.
Click through the slideshow to see speakers and attendees in action.
Posted-In: Bitcoin BitPay butterfly labsEvents Tech Best of Benzinga
Close Next 1/13 Previous

Bitcoin ATM

The conference's Bitcoin For Beginners session had a bitcoin ATM onsite for users to transfer U.S. dollars to bitcoin.

Andreas Antonopoulos helped guide attendees through the ATM. A bitcoin entrepreneur, Antonopoulos has founded three bitcoin businesses and launched several community open-source projects.

Close Next 2/13 Previous

Cloud Hashing In The Vendor Area

Cloud Hashing is the easiest way for new users to mine bitcoins.

According to the company website, Cloud Hashing's goal is "to make the process of mining for bitcoins simple, scalable and cost effective for our clients.

"We aim to achieve this by building a formidable cloud supercomputing network of mining machines, utilizing the latest in ASIC (Application Specific Integrated Circuit) technology."

Close Next 3/13 Previous

Lamar Wilson Educates New Users

Brand-new users learn how to use bitcoin on their iPhones.

Lamar Wilson is the co-founder, CEO and head developer at Love Will, LLC. Love Will, LLC develops applications for the cryptocurrency market.

Close Next 4/13 Previous

Spendabit Informs

What can you buy with bitcoin? Spendabit said 1.8 million items at just one of the over 60,000 merchants who accept bitcoin.

Close Next 5/13 Previous

Rep. Steve Stockman and Reggie Middleton

U.S. Representative Steve Stockman attended the conference to help the bitcoin community understand the potential chilling effect of regulation.

Close Next 6/13 Previous

Jason King Chats It Up

Jason King has fed 100,000 homeless people with bitcoin. He literally ran

across the country

to spread awareness.

Close Next 7/13 Previous

Students On Bitcoin Panel

Students discuss their excitement about bitcoin and their experience with the cryptocurrency.

Close Next 8/13 Previous

The Butterfly Labs Booth

David Smith in front of mining company Butterfly Labs booth.

In addition to bitcoin, Smith has been has been investing since 2000, trading stocks, options, ETFs and Index Funds.

Close Next 9/13 Previous

Ezra Galston

Venture Capitalist Ezra Galston explained how his firm wants more bitcoin companies in the Midwest so they can invest in those companies.

Galston wants to find great tech companies focused on consumer marketplaces, e-commerce, productivity and mobile first experiences.

Close Next 10/13 Previous

Tony Gallippi

Bitpay's Tony Gallippi announces the company's product that helps friends trade bitcoin through Facebook.

Bitpay is a payment platform designed for bitcoin.

Close Next 11/13 Previous

Regulatory Panel Discussion

The regulatory panel discusses New York's proposed BitLicense.

Close Next 12/13 Previous

Networking With Will Pangman

Will Pangman networks after his Bitcoin for Beginners workshop.

Pangman is the chief communications officer at Tapeke, a cryptocurrency personal finance platform.

Close Next 13/13 Previous

Related Links
Around the Web, We're Loving...