Volkswagen Group Vows To Be Global Leader In Electric Mobility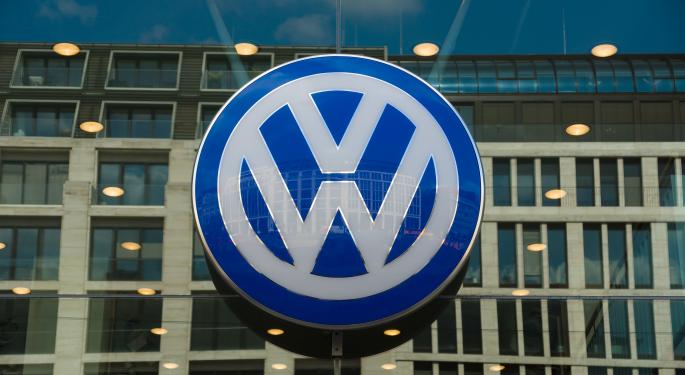 The two words the auto industry has looked at very closely in Europe as well as in US in recent years are 'electric mobility.' 
As the present technology gets cheaper, automakers see the opportunity to invest heavily on the production of fully electric and hybrid cars for a promising segment of the market, which is concerned about environmental issues and increasing gas price.
Volkswagen (OTC: VLKAY), third on the roster of the biggest automakers in regard to global sales, announced during the 65th International Motor Show (IAA) held this week in Frankfurt, Germany, its plans to become the world leader in electric mobility. The company will introduce 14 models as early as next year, a number it plans to increase to 40 very soon.
Chairman of Volkswagen Board Martin Winterkorn announced that the company has already hired approximately 400 experts in auto-electrical technology, who will be accompanied by over 70,000 people supporting the development of the new electric and hybrid models.
"We begin the right moment," said Winterkorn.
Furthermore, the Wolfsburg-based company said that it has placed electric mobility "at the center of the group," engaging all brands, including Audi, Porsche and even Bentley and Lamborghini, to develop electric and hybrid cars.
Meanwhile, in 2015, Volkswagen wants to offer in the United States the first battery-powered version of its best-selling compact Golf model, according to a Wednesday report by The New York Times, that quoted a company executive.
Volkswagen showcased the battery-powered small car E-Golf at the IAA show in Frankfurt. The new electric Golf will be available in retail locations in January 2014.
While electric cars run more frequently on the West coast of the US rather than the roads of Europe, the displayed E-Golf should be the suitable 2014 proposition for the US market.
Nevertheless, President and CEO of Volkswagen Group of America Jonathan Browning was cited by the German Auto Reporter saying the electric Golf will be released in US in mid-2015, as the company plans in 2014 to introduce first in the American market the conventional version of the model.
Meanwhile, stateside, while a few years ago General Motors (NYSE: GM) nearly collapsed due to the economic crisis, the company is now working to catch up in the industry, challenging the electric carmaker Tesla (NASDAQ: TSLA).
GM says has a $30,000 electric car dream, which goes 200 miles on a single charge and can match nearly all the features of the Tesla Model S, except the price tag.
According to a report published by The Wall Street Journal, quoting GM Vice President of Global Product Programs Doug Parks, the car is essentially ready for release. However, what is holding back the project is the high price of the batteries.
The statement was made during testing in a GM facility in Warren, Michigan. Parks' view on the prospect of GM competing in the electric mobility market could be exaggerated, as the company sold this year just over 15,000 Chevrolet Volt models, the plug-in hybrid version manufactured by the US car maker.
Posted-In: Doug Parks e-golf International Motor Show Jonathan Browning Martin WinterkornNews Rumors Tech Best of Benzinga