Benzinga Market Primer, Wednesday August 15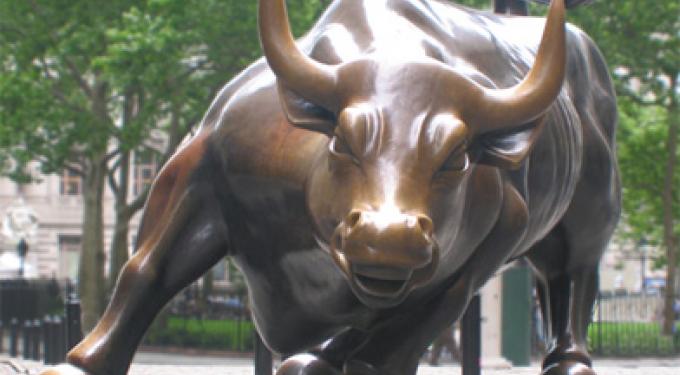 U.S. stocks are flat to slightly lower in early Wednesday trading. European markets also trading lower on continued fears of economic contraction throughout the eurozone. The Dow Jones futures are down 6 points to 13,128; S&P futures are trading lower by 3points to 1400 and NASDAQ futures are down 2.8 to 2724.6.
News Around the World
Asia/Pacific Rim Markets
Shanghai exchanged closed at 2,118.94, down 23.58 points or 1.10 percent
Nikkei 225 Index closed virtually unchanged in light trading to 8,925, shedding 4.84 points.
Hang Seng Index fell 1.18 percent, losing 239.39 points to 20,052.29
China reported a slowdown by steelmakers putting a damper on future economic expansion.
Australia reported consumer confidence fell the most in five months dropping the S&P/ASX 200 Index down 0.3 percent.
European/UK Markets
The German DAX was trading at 6,945.26, down 28.23 points.
The French CAC was trading directionless to 3438.26 losing 12 points.
Stoxx Europe 600 dropped from its four month high as investors wait on U.S. data
FTSE 100 was trading lower around a 0.25 percent to 5.844.86 down 20.45 points
StandardCharter Bank agreed to pay a U.S. regulators $340 million settlement. The bank stock was trading up 5 percent during mid morning session.
BOE Leaves its key interest rate unchanged at 0.5 percent
UK employment reaches highest level since July-August 2008 Claims fell 59,000.
Commodities Summary
WTI crude oil futures were trading at $93.24 a barrel, down 18 cents.
Brent North Sea oil was trading up 12 cents to 114.16 a barrel.
Gold was trading at $1597.10 down $3, breaking the $1600 level.
Silver was off 2.1cents to $27.55 an ounce in listless trading.
Copper futures were trading at $3.343 losing 0.018 on the day
Currencies
EUR/USD 1.2334 up 0.0004
USD/JPY 78.93 up 0.15
GBP/USD 1.5691 up 0.0001
USD/CAD 0.9926 up 0.0013
AUD/USD 1.0474 don 0.0025
U.S. Economic Reports and News
8:30 EST July CPI Consensus 0.2 percent last 0.2 percent
8:30 EST July Core CPI consensus 0.2 percent last 0.0 percent
8:30 EST Aug. Empire Manufacturing Survey forecast 5.0 last 7.4
9:15 EST July Industrial Production forecast 1.0 percent, last 0.4 percent
9:15 EST July Capacity Utilization consensus 79.4 percent last 78.9 percent
10:00 EST Aug. NAHB Index consensus 35 last 35
10:30 EST 08/11 Crude Inventories forecast N/A last -3.729 million barrels
Before the Bell
</ul>
Posted-In: News Economics Hot Pre-Market Outlook Best of Benzinga