T. Boone Pickens Discusses U.S. Dependence on Iranian Oil with CNBC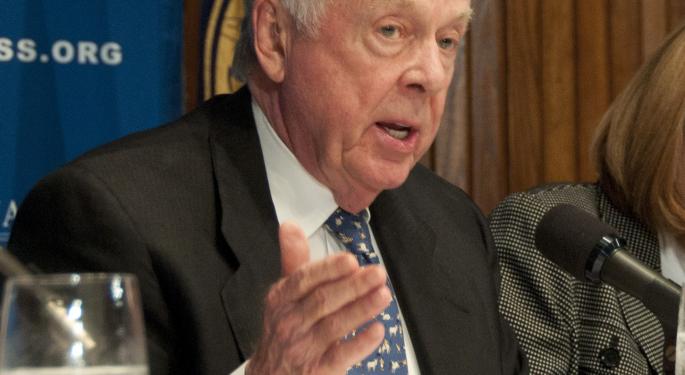 On Wednesday, Washington introduced legislation for increased domestic oil production on federal lands to help eliminate U.S. dependence on Iranian oil.
In light of this proposed bill, CNBC invited T. Boone Pickens on to the show to discuss his opinions on the bill. Here are some highlights:
On Proposed Bill allowing for Increased Oil Drilling:
We should be entitled to the best gas in the world. We should be able to drill it, move it out and sell it
The U.S. has the cheapest oil in the world. Our oil is 20% cheaper and our gas is 50% cheaper than global prices. Let's take advantage of that and use it to help grow the economy.
On Recent Environmental Concerns Over Fracking:
The U.S. has been fracking since 1952 and it's been proven safe, we don't need to be worrying about it now
On Canada's Large Oil Reserves for U.S. Purchase:
Canada has as much oil as Saudi Arabia, with 250 billion barrels
We should allow this oil to come into the country
Posted-In: CNBC T. Boone PickensCNBC Commodities Economics Intraday Update Markets Media Best of Benzinga