Unusual Options Activity in General Electric
There was interesting option activity in General Electric (NYSE: GE) on Thursday, as August calls with the $21 strike bullish contracts received the most attention.
More than 26,000 contracts have changed hands on the offers of between $0.09-$0.14 and, with the shares flrting with their resistance level of $20.78 (see chart below), it looks like investors may be playing for a breakout over the next 3 weeks. It should be noted that by purchasing these relatively low-cost option contracts these buyers are able to participate in any continued rally in the stock over the next few weeks without having to put up the capital to purchase the shares. Also, if the shares do not perform as hoped, the only monies at risk is the amount paid for the contracts.
Stock chart: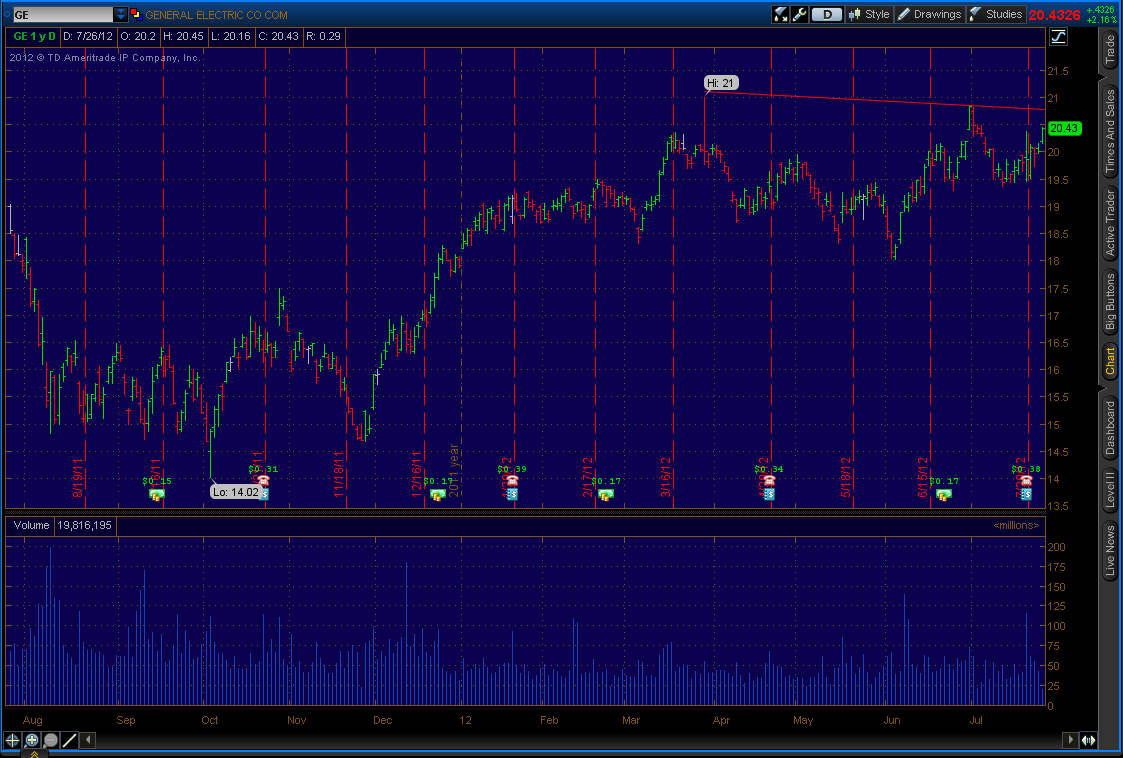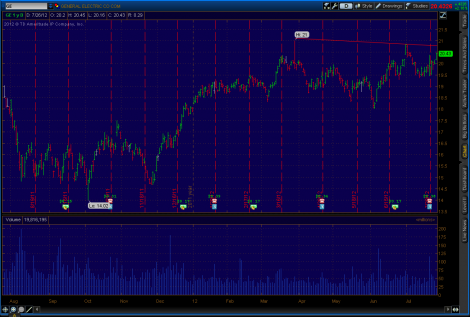 Posted in: Options, Intraday Update, Markets, Movers
Around the Web, We're Loving...
Partner Network