Dissecting Bernanke's Comments: Central Bank Watch 3.1
Chairman Bernanke's testimony on Capital Hill just ended, so let us recap what he said and what the implications are for further easing efforts by the Fed. Leading into the meeting, the market had high expectations of a new QE program, but as I pointed out on numerous occasions, it is much more likely that the Fed will extend Operation Twist into the four-year maturity, buying two more months to decide whether or not the economy needs more QE. Inflation expectations are not low enough for QE, which is designed to fight deflationary pressures.
Bernanke's opening testimony was met with a sell-off from the markets, as he didn't explicitly hint at any new easing efforts, but clearly did not say that the Fed will do nothing. As Jamie Coleman of Forexlive wrote, "The door is wide open to QE but he didn't drive through."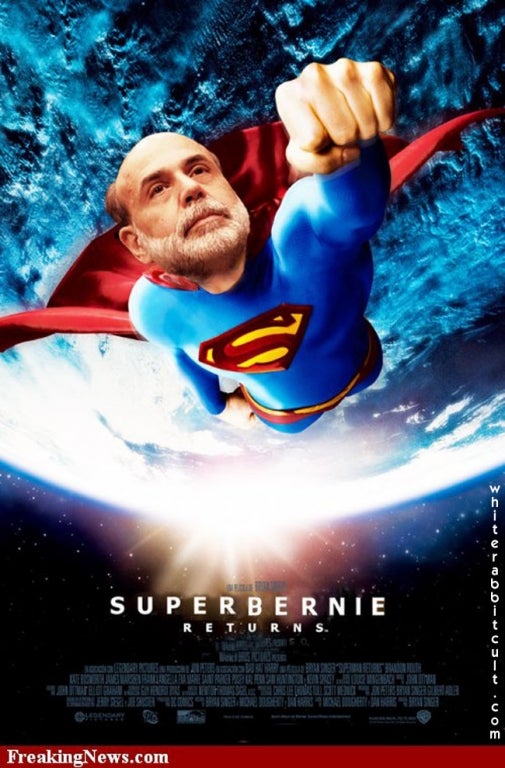 The Q&A section was to be the real event, as his true opinions were to come out, and they did. On the employment situation, Bernanke said that the weakness in the labor markets reflects the end of a catch up period after the recession; he says that what is needed is growth at or above trend to continue improvement.
On the Fiscal Cliff, the Chairman said that the measures amount to a withdrawal of between 3 and 5% of GDP. "If no action is taken, the cuts still happen."
On the effects of QE, Bernanke was pretty open, stating that analysis shows that QE in the past did ease financial conditions, successfully lowered rates, and narrowed the spread between sovereign and private sector borrowing. He said that QE2 successfully avoided deflation and restored inflation to near-target levels.
On external shocks to the economy, he said it is nearly impossible to be prepared for every circumstance, but two that come to mind are an Israeli strike on Iran or a further deterioration of conditions in Europe. He fears that an Israeli strike would send oil prices sky-rocketing, which acts as a tax on consumers and would cause a significant drag on growth. As for Europe, he believes that the best thing we can do is make sure we are prepared. He said that US institutions have cut exposure to European sovereigns, but due to the nature of financial markets, are exposed to European banks, through which contagion could put strains on the US financial system.
All in all, a bunch of the same-old, same-old from the chairman. He definitely did not close the door on QE but did not explicitly state that more easing is coming. What we learned from the Chairman is that he is a lot more relaxed about recent data globally than the market had predicted. He was clearly not as sour on the economic outlook as other Fed members have been in the last few days, and the market reaction proves this.
Gold (NYSE: GLD) is down almost 3% on the news, as the recent run-up was simply due to increased expectations of further easing. Oil (NYSE: USO), after trading higher earlier, is now essentially flat on the day. Stocks (NYSE: SPY) are still up, but well off the highs, with miners (NYSE: GDX) and technology (NYSE: XLK) lagging. The yield on the ten-year bond (NYSE: TLT) has fallen to 1.646%. The dollar (NYSE: UUP) and the Yen (NYSE: FXY) are stronger on the news.
Posted-In: News Sector ETFs Bonds Broad U.S. Equity ETFs Specialty ETFs Futures Commodities Currency ETFs Best of Benzinga
Related Articles (FXY + GDX)
Around the Web, We're Loving...
Partner Network