BoE Holds Firm, PBOC Cuts Rates, Bernanke Up Next: Central Bank Watch 3.0
Continuing the series of Central Bank Watch, there were some more rate decisions overnight and Bernanke is set to speak today. Following up on the inaction of the European Central Bank yesterday, where President Mario Draghi held rates at 1% and did not launch any new crisis fighting measures, Bank of England Governor Mervin King kept rates on hold and did not expand the nation's Quantitative Easing program. Some in the market were pricing in an increase in the easing program of as much as 50 billion pounds (the program is so far at 325 billion), so the pound (NYSE: FXB) has rallied tremendously this morning.
The Bank of England has been the least resistant to extraordinarily loose policy, especially given the drive to austerity by the fiscal authorities in England. This is a similar tone as the one that Bernanke took last year and that Mr. Draghi took yesterday; the central banks want the politicians to act first and then they can support the economy after.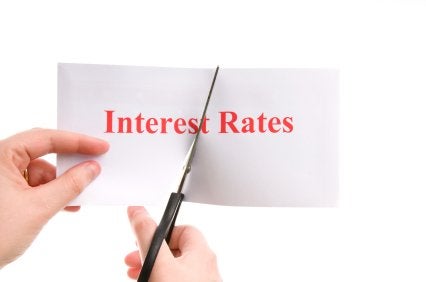 This morning, however, China jumped out in front and cut rates, its first rate cuts in about two years. This follows the PBOC's drive last year to hike rates in the face of high food inflation. The authorities in Beijing announced this morning that they are cutting both the benchmark lending and deposit rates by 25 bps. The market had been expecting a rate cut, but from the Required Reserve Requirement (RRR), which is the amount of capital banks need to hold. The fact that China is cutting lending and deposit rates vs. the RRR signals that they are attempting to spur consumer spending and to dissuade citizens from saving as much.
As shown here, the Chinese 1-year lending rate generally moves with the S&P 500 (NYSE: SPX), so this cut signals downside in stocks. The initial spike this morning may be a good place for investors who expect more cuts to trim positions and book gains.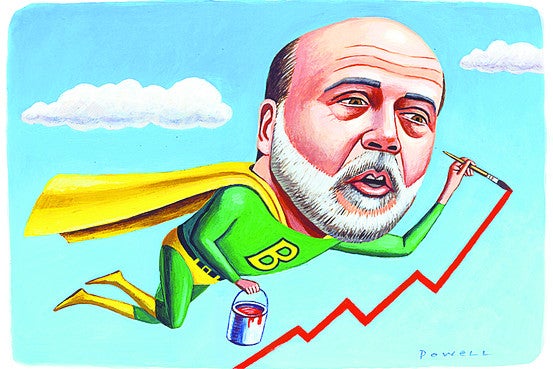 Later this morning, Chairman Bernanke is set to testify on the hill, and this will be a very closely watched testimony. The market is looking for any indication of new easing, following the host of Fed officials, including Vice-Chairman Janet Yellen and FOMC voting member John Williams, who have come out in the last few days advocating further easing efforts. Expect Bernanke to not be as dovish in his testimony, as the committee is largely full of Republicans who fear further easing would be inflationary. Rather, expect the Chairman to continue the "we will act if conditions become appropriate" routine. Gold (NYSE: GLD) may in fact sell off today, especially after the move of the last few days back above $1600.
Investors should position themselves adequately and should follow the testimony later today. Good luck and good trading.
Posted-In: Bonds News Broad U.S. Equity ETFs Specialty ETFs Futures Commodities Previews Forex Events Global Econ #s Economics Hot Pre-Market Outlook Markets Trading Ideas ETFs Best of Benzinga
Related Articles (FXB + GLD)
Around the Web, We're Loving...
Partner Network