ETF Outlook for the Week of November 4, 2013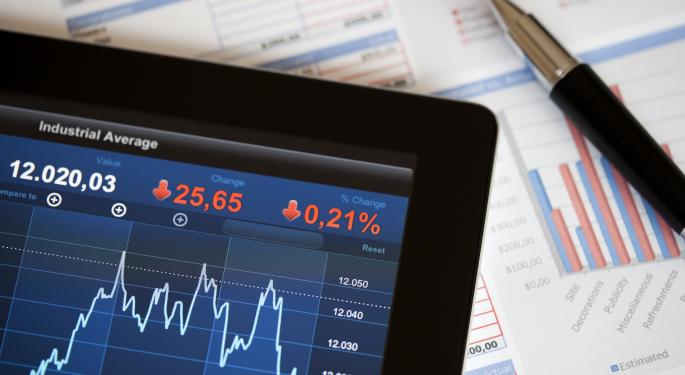 ETF Outlook for the Week of November 4, 2013
RevenueShares Large Cap ETF (NYSE: RWL)
Earnings season continues this week with another 75 of the 500 stocks in the S&P 500 scheduled to report. So far the revenue numbers have been "okay", with only 53 percent of the companies in the S&P 500 beating the estimates.
The four-year average is closer to 60 percent. While the numbers may be showing a pattern of revenue growth slowing, there is still a majority of stocks beating estimates.
The goal of RWL is to invest in the stocks in the S&P 500, except they are ranked by top line revenue, not market capitalization. Year-to-date, RWL is outperforming the S&P 500 by 450 basis points by taking a slightly different approach. The top two holdings are Wal-Mart (NYSE: WMT) and Exxon Mobil (NYSE: XOM) and the ETF charges an expense ratio of 0.49 percent.
NASDAQ Clean Edge Green Energy ETF (NASDAQ: QCLN)
High-flying Tesla Motors (NASDAQ: TSLA) reports quarterly earnings today and all eyes are on the results after the stock has rallied nearly 400 percent in 2013. The maker of the expensive "green" automobiles has been a momentum favorite of Wall Street this year after a couple of years of moving sideways.
With the company still losing money it will be interesting to see the reaction to the earnings report later today.
With TSLA making up 17 percent of QCLN, the ETF is a round about way of playing the earnings report. The ETF has ridden the TSLA momentum wave to the tune of a 90 percent gain this year. Expect the ETF to move with TSLA on Tuesday morning after the market digests the numbers.
SPDR S&P Retail ETF (NYSE: XRT)
More focus will be on the consumer as the calendar inches closer to the big holiday shopping season. XRT is trading at an all-time high after a gain of 36 percent so far this year. All indications point to the consumer being alive and well, but every year the skeptics question the ability of the shopper to keep spending more.
This year will be no different. There is typically a sell-off in the sector in early November before the buyers come back in and swoop up shares of the retailers. Watch XRT closely for a pullback in the coming week.
iShares FTSE/Xinhua China 25 Index ETF (NYSE: FXI)
According to legendary investor and head of Oaktree Capital Group (NYSE: OAK), Howard Marks, he is a buying of Chinese equities that he views as undervalued. He went on saying that he feels there are "tremendous bargains" in Chinese stocks. And that investors have lost all confidence in the country.
It is tough to argue with such a successful investor as well as the numbers that show China is undervalued based on historical levels. This may be a case of buying low for long-term investors. For access to 25 large-cap stocks based in China there is the heavily traded FXI.
Posted-In: Sector ETFs Broad U.S. Equity ETFs Specialty ETFs Emerging Market ETFs Previews Pre-Market Outlook Trading Ideas ETFs Best of Benzinga